No Respite for the Surface in an iPad World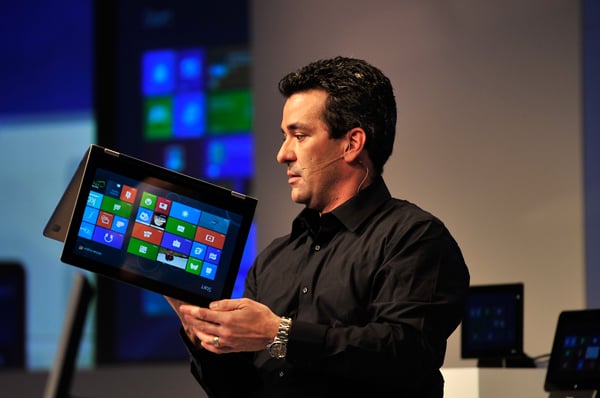 Microsoft's (NASDAQ:MSFT) Surface tablets seem destined to die an early death. After being on the market for less than a year, analysts and pundits are already declaring Microsoft's foray into the tablet market an unqualified failure.
Meanwhile, Apple (NASDAQ:AAPL) continues its dominance of the worldwide tablet market this year, having shipped 19.5 million iPads and iPad minis in the first quarter of 2013 for a 39.6 percent share of the tablet market, according to IDC data. The same study found that Microsoft's beleaguered Surface devices only managed to secure a 1.8 percent share of the tablet market, with less than a million units shipped.
Why did Microsoft's Surface fail so spectacularly? One reason might have been the unusual Windows 8 operating system. Windows 8 featured a tile interface and was supposed to be a "touch-based, tablet-friendly" version of Windows, notes Shane O'Neill at InformationWeek. However, many users were already comfortable with Windows 7 and were reluctant to adopt a new style of operating system, especially after the Windows Vista disaster.
Microsoft's upcoming Windows 8.1 update will try to ease users' trepidation about Windows 8 by returning some of the "classic" Windows 7 features, such as the Start button. However, it may be too little too late.
Consumers may have also been confused by the Surface lineup, since it was difficult to readily distinguish the differences between the Surface Pro and the Surface RT. Although the 64-gigabyte Surface Pro beats the iPad's hardware specs with a larger screen, more RAM, and a powerful Intel i5 processor, many consumers may have still wondered why Microsoft's tablet cost $200 more than the 64 GB iPad.
On the other hand, Apple's iOS-based tablets feature a vast application ecosystem and a superior battery life—important characteristics for a mobile device. Microsoft's decision to sacrifice battery life for processing power and its ham-fisted attempt to impose PC qualities on a tablet may have been what ultimately doomed the Surface.
Here's how Apple traded on Friday: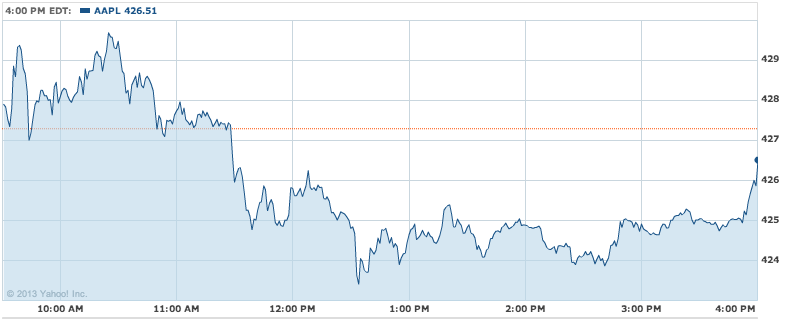 Follow Nathanael on Twitter (@ArnoldEtan_WSCS)