Nokia Joins Microsoft in Making Fun of the iPad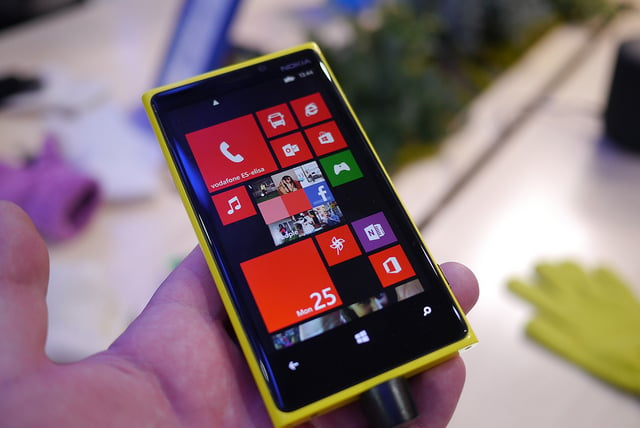 Nokia Corp. (NYSE:NOK) is taking a page out of Microsoft's (NASDAQ:MSFT) book in a new commercial for its Lumia 2520 tablet that makes fun of Apple's (NASDAQ:AAPL) iPad Air.
The commercial follows the ups and downs faced by Nokia's perception of a typical Apple aficionado. The iPad Air owner in the commercial gets a lot of compliments on the thinness and cool factor of the device from his friends but finds himself increasingly frustrated with the actual capabilities of his iPad.
Complaints include the device's lack of a keyboard, which makes typing "like a cat wearing mittens," according to the iPad user, and its slower battery charging. Nokia points out that its tablet comes with the ubiquitous Microsoft Office software, which is not currently available on iOS devices.
The ad seems familiar because Microsoft has done the make-fun-of-Apple bit before in ads for its Surface line of tablets. Microsoft's ads also pointed out the qualities that the iPad lacks and how Apple attempts to make up for them with the brand's perceived coolness. In the commercials, Apple's Siri apologizes for the iPad's flaws and ends with asking, "Do you still think I'm pretty?"
But those ads didn't stop the Surface tablets from becoming a massive flop and costing Microsoft hundreds of millions in inventory write-downs and advertising.
Microsoft is set to acquire Nokia's devices and services unit in the first quarter of next year and is hoping that Nokia's tablets and smartphones will help push it into a more dominant position in the mobile devices market. According to recent research from Canalys, Microsoft's acquisition of Nokia's devices will push its PC market share to 5 percent in 2014, up from 2 percent in 2012. The company still faces difficulty with its fragmented Windows operating system and lack of apps, but Canalys thinks things will begin turning around for Microsoft soon.
Nokia's Lumia 2520, which runs on Windows, is much less expensive than Apple's tablet, and Nokia believes the 2520 has a lot more going for it than the iPad Air. Whether or not this is true, this advertising ploy hasn't resulted in much success before.
Follow Jacqueline on Twitter @Jacqui_WSCS
Don't Miss: Nokia Tells Apple: iPad Needs Keyboard and More Battery Power.