Nokia-Microsoft Deal's Fate Is Now in the Hands of European Regulators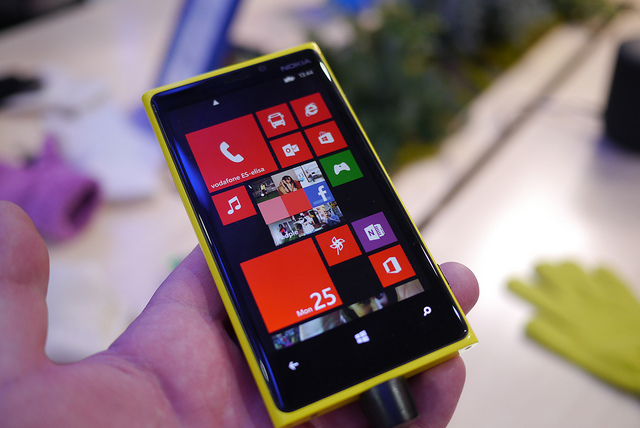 Microsoft Corp. (NASDAQ:MSFT) is now seeking approval for its acquisition of Nokia Corp.'s (NYSE:NOK) devices and services unit from the European Commission, which has said it will have an answer for the company by December 4, according to a report from Reuters.
The $7.2 billion acquisition was announced at the beginning of September. Microsoft wants Nokia's smartphones because they run on Microsoft's Windows Phone platform, and Microsoft said owning the handset division that makes those devices gives it more control and allows it to see better profits from the phones. As for Nokia, the Windows Phone platform has not proved popular among consumers, and sales of its Lumia smartphones have failed to make a dent in the smartphone market against rivals Apple Inc. (NASDAQ:AAPL) and Samsung Electronics (SSNLF.PK).
The buy will give Microsoft Nokia's smartphone division and allow it to license Nokia's patents; Microsoft will also license and use Nokia's Here digital mapping service. In addition, 32,000 Nokia employees will shift to Microsoft, including former CEO Stephen Elop. Elop is now rumored to be one of the top candidates for the CEO spot at Microsoft after Steven Ballmer leaves the company.
Nokia reported third-quarter results on Tuesday that left significant questions as to whether giving up its handset business is really a good idea. Nokia's two major businesses it will retain after the Microsoft acquisition are the company's network and its digital mapping service, Here.
Nokia showed notable declines in its network services unit, with net sales coming in at 2.6 billion euros, down 7 percent from last quarter and 26 percent year-over-year. Here didn't fare much better, posting a decline in net sales of 20 percent year-over-year and a 46 percent drop in operating profit.
As for the devices and services unit that's about to be sold to Microsoft, Nokia reported that net sales were up 6 percent from last quarter, to 2.9 billion euros, but the figure is a 19 percent drop year over year. While those numbers aren't exactly positive, they are better than the results from Nokia's network services unit and Here.
Reuters reports that Microsoft can cut down its wait time by two weeks if it offers antitrust concessions to the European Commission ahead of time.
Follow Jacqueline on Twitter @Jacqui_WSCS
Don't Miss: Here's Why BlackBerry Lunched with Facebook Last Week.