Nokia to Microsoft: You're Too Slow for Us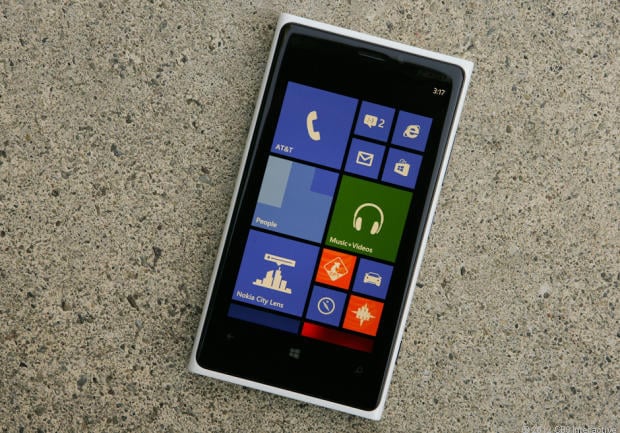 Nokia (NYSE:NOK) Vice President Bryan Biniak told the International Business Times in an interview that Nokia is frustrated with Microsoft's (NASDAQ:MSFT) Windows Phone operating system. He says Microsoft has been slow to add the apps customers want, which has hurt sales of Nokia's new Lumia devices.
Last week Nokia reported 7.4 million Lumia phones shipped, a record for the company — but that figure is still insignificant when compared to industry giants Apple (NASDAQ:AAPL) and Samsung (SSNLF.PK), which shipped 30 million and 70 million smartphones, respectively, during the same time period.
Biniak complained about Microsoft being slow to grow and not prioritizing the Windows Phone operating system, which leaves Nokia to make improvements to the phones on its own. The two companies operate quite differently, with Nokia being quick to innovate and turn out new products, while Microsoft is used to desktop software cycles, usually only updated annually.
"We are releasing new devices frequently and for every new device, if there is an app that somebody cares about that's not there that's a missed opportunity of a sale," Biniak said. "We are trying to evolve the cultural thinking [at Microsoft] to say 'time is of the essence.' Waiting until the end of your fiscal year when you need to close your targets, doesn't do us any good when I have phones to sell today."
The International Business Times pointed out that Nokia is much more invested in the Windows Phone's success than Microsoft is, which is part of the problem for phone maker. Microsoft has its Office software, Xbox game console, and Surface tablet-laptop hybrids to worry about, and those projects are a higher priority for the company than the Windows Phone operating system.
Biniak said Nokia would continue to work on improving the Windows Phone, even if the project is not Microsoft's top priority: "As a company we don't want to rely on somebody else and sit and wait for them to get it right."
Follow Jacqueline on Twitter @Jacqui_WSCS
Don't Miss: Can Microsoft Change the Way it Does Branding?