Nokia's Symbian Will Officially Jump Off Burning Platform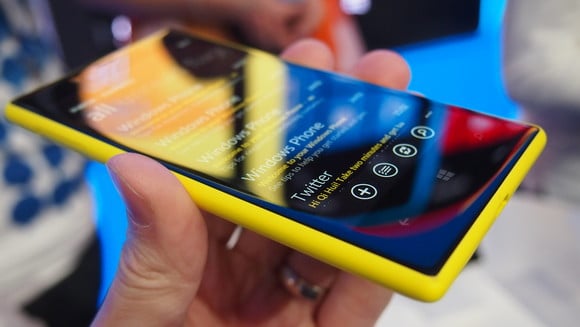 If you're still planning to purchase one of Nokia Corp's (NYSE:NOK) Symbian smartphones, you better do it soon, because the company is stopping shipments of the device this summer as it prepares to focus all of its energy into Microsoft Corp's (NASDAQ:MSFT) Windows platform, the Financial Times reported Tuesday.
Though Nokia's smartphone reign once seemed indomitable, the Finnish group failed to effectively compete with Apple (NASDAQ:AAPL) once it launched its iPhone, and then made waves with consistent new innovation that Nokia was unable to keep pace with.
Nokia will not officially announce the discontinuation of its shipments because it still needs to sell off stocks of the devices in other parts of the world. Symbian smartphone stock still accounts for a small share in many major markets.
However, despite the fact that Symbian held a European market share of about 1.8 percent in the three months to April and currently accounts for 2 percent of the Chinese market, Nokia's sale of 500,000 Symbian units in 2013′s first quarter only accounts for less than 5 percent of overall smartphone sales.
Nokia's final shipment will mark its official departure from the "burning platform" its chief executive warned it was standing on. The company will now devote its full attention to Microsoft's Windows Mobile software. Though its alliance with Microsoft has proven controversial, the new enterprise should be more lucrative for Nokia, which explains, "It took 22 months to get a Symbian phone out of the door. With Windows Phone, it is less than a year. We spend less time having to tinker with deep-lying code and more time on crafting elements of the experience that make a big difference, such as around photography, maps, music, and apps in general."
Don't Miss: 5 Key Analyst Reactions to Apple's Big Day.