Not Again! Apple's Latest NPE Lawsuit Headache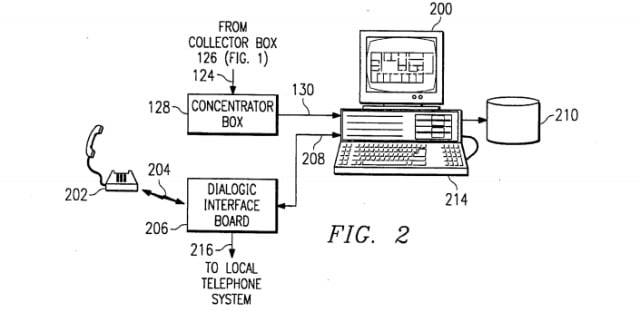 A shell company has hit Apple (NASDAQ:AAPL) with yet another lawsuit in what appears to be the latest attempt by a non-practicing entity to extract damages from the Cupertino-based company, reports GigaOM. According to business records cited by GigaOM, Remote Locator Systems LLC was recently formed and appears to have conducted no business except for filing lawsuits against Apple, Google (NASDAQ:GOOG), and several phone companies.
In its court filing, Remote Locator Systems alleges that "Apple directly or through intermediaries, made, had made, used, imported, provided, supplied, distributed, sold, and/or offered for sale products and/or systems (including at least the Find my Friends and Find my iPhone Applications for iOS) that infringed one or more claims of the '637 patent."
The patent in dispute is titled, "Method and apparatus for locating personnel and objects in response to telephone inquiries" and it describes a telephone system that automatically forwards calls to telephones that are closest to a particular individual in a building. The system operates by using stationary receivers that detect transmitters attached to individuals.
Per the patent abstract, "An automated position location system is provided which, in response to a telephone caller's inquiry and without human intervention, connects the caller directly to the telephone extension located nearest the individual or object of interest
Although this system appears to be vastly different from Apple's mobile-based location services, the "automated position location system" described in the patent could potentially cover methods used by many mobile companies' location services and applications. PatentFreedom, an organization that caters to companies that are being sued by non-practicing entities, notes that NPEs are "essentially invulnerable to the threat of counter-assertion" since they do not use any patents for making a product or service.
However, fighting patent-infringement lawsuits by NPEs can cost practicing companies millions of dollars. PatentFreedom recently ranked Apple as the company with the most NPE lawsuits, with a total of 171 lawsuits filed against it since 2009.
Follow Nathanael on Twitter (@ArnoldEtan_WSCS)
Don't Miss: Hey Apple, Is T-Mobile Dropping New iPhone Hints?