Now, Apple's Bond Sale Looks Like a Smart Move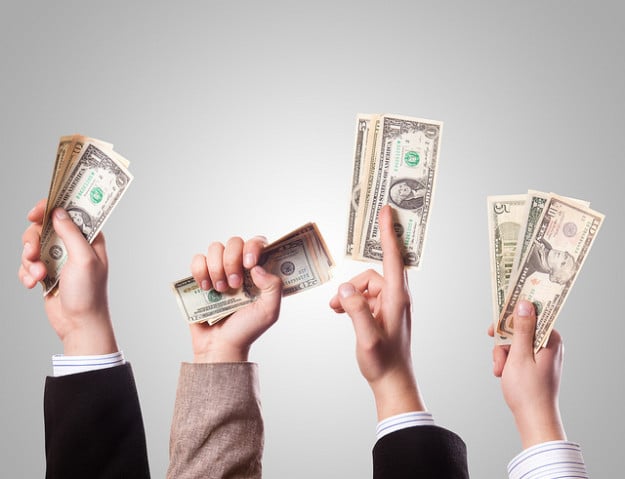 Apple's (NASDAQ:AAPL) enormous and unprecedented $17 billion bond sale helped the Cupertino-based company to raise funds for its $100 billion shareholder capital return plan. At the time, many investors questioned whether the low-yielding papers were truly a wise investment or just another over-hyped product from Apple, while professional traders advised their clients to avoid bonds and keep investing in stock.
But time has shown that there was hardly a better time to borrow that unprecedented amount in what was the company's first bond sale since 1996. On the six bonds it sold, the iPhone maker will pocket an initial $40 million from interest savings, thanks to the recent increase in yields. The yield on 10-year Treasury bonds, a benchmark for the entire fixed-income market, increased to 2.13 percent by the end of last week, compared to the 1.67 percent yield on April 30, the day of the offering.
Over the life of the bonds, Bloomberg data shows that Apple will save $724 million compared with current rates.
"That's real money, even to Apple," Neuberger Berman money manager David Brown told the publication. "I don't know if it was insight or luck, but they timed the market very well, so they were able to capture some very attractive yields to finance their capital plan. Kudos to them."
The offering was the biggest bond sale on record, surpassing Roche Holding's $16.5 billion offering from February 2009.
Apple will reap the biggest savings on its longest-dated securities, which are due May 2043. The $3 billion worth of 3.85 percent bonds, issued at 99.418 cents, dropped to 92.084 cents on the dollar as of May 31, increasing the yield to 4.32 percent, and fell to 91.83 cents, a yield of 4.34 percent, on Tuesday. Selling the debt on May 31 would have cost the company an additional $396.9 million annually for the next 30 years.
"From a rate perspective, they picked a great day to issue bonds," UBS strategist Robert Smalley told Bloomberg, noting the 5 basis-point increase in spreads. "The real underperformance has been because of the backup in yield. The Apple bonds themselves have held their ground."
Still, investors are accustomed to to an average yield of 5.87 percent over the past decade. Just four days after the bond offering, Warren Buffett, Berkshire Hathaway's billionaire chairman, said he felt "sorry" for fixed-income investors because yields were so low. "We're not buying bonds of Apple — we're not buying bonds of anybody," Buffett said, according to Bloomberg. "It has nothing to do with them being a tech company. The yields are too low." Less than a week later, Pacific Investment Management's Bill Gross, the manager of the world's largest fixed-income fund, commented that the three-decade bull market in bonds likely ended on April 29, the day before Apple tapped the market.
Apple received an Aa1 senior unsecured rating from Moody's and a similar AA+ rating from S&P, the second-highest grade at each ratings company. For similarly rated debt, yields dropped to 2.225 percent on May 2, an unprecedented level, especially when compared to 2008's yield of 8.874 percent. By May 31, yields had risen to 2.573 as investors weighed whether the Federal Reserve may begin scaling back the stimulus efforts that dropped borrowing costs to historic lows. When interest rates rise, Treasury bonds decrease in price.
The company's bond sale helped finance a $55 billion stock buyback. Apple decided to take on debt rather than tap the approximately $100 billion of cash it holds offshore, a move which saved as much as $9.2 billion in repatriation taxes. When he was brought before the he Senate Permanent Subcommittee on Investigations regarding the iPhone maker's use of offshore tax shelters, Chief Executive Officer Tim Cook defended that decision, saying "we pay all the taxes we owe — every single dollar."
Follow Meghan on Twitter @MFoley_WSCS
Don't Miss: Is the iPhone Turning Gold?