NSA Scrutinized by Tech Industry Ahead of Meeting with Obama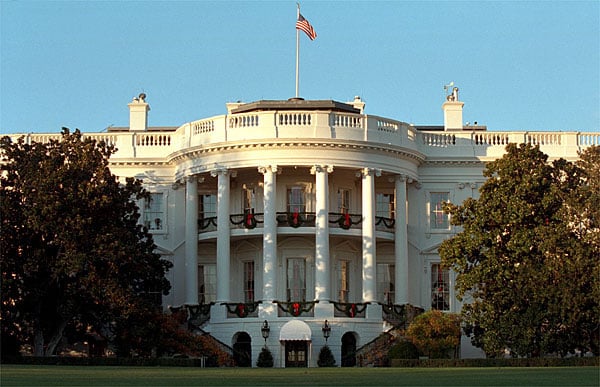 Tech industry titans are scheduled to meet with President Barack Obama on Tuesday, and the National Security Agency's surveillance programs will be part of the discussion. Speaking on the condition of anonymity, an administration source told Bloomberg the executives were first invited to the White House for a meeting about HealthCare.gov and information technology in government.
The executives only consented after NSA programs were added to the agenda. Fifteen executives are expected to attend, according to Time. Of of the fifteen, seven partook in writing a letter to the president and members of Congress on December 9 about why government surveillance needs to be reformed. The governmental practices under scrutiny by the companies first came to light from information leaked by former NSA contractor Edward Snowden.
"We understand that governments have a duty to protect their citizens. But this summer's revelations highlighted the urgent need to reform government surveillance practices worldwide," the companies' leaders wrote, later saying they "urge the US to take the lead and make reforms that ensure that government surveillance efforts are clearly restricted by law, proportionate to the risks, transparent and subject to independent oversight."
The letter was signed by AOL, Apple, Facebook, Google, LinkedIn, Microsoft, Twitter, and Yahoo. Of those companies, only AOL will not be at the meeting with the president.
In addition to the letter, the executives outlined principles for the government to follow. They want to see limitations on authority, added oversight, more transparency, respect for the free flow of information, and collaboration across governments to avoid conflict.
"Reports about government surveillance have shown there is a real need for greater disclosure and new limits on how governments collect information," Facebook CEO Mark Zuckerberg said in the letter. "The US government should take this opportunity to lead this reform effort and make things right."
The companies also highlighted a commitment to user privacy, something the government needs to acknowledge, according to the letter. "The security of users' data is critical, which is why we've invested so much in encryption and fight for transparency around government requests for information," Larry Page, Google's CEO, said.
Yahoo's CEO, Marissa Mayer, agreed. "Protecting the privacy of our users is incredibly important to Yahoo," she said in the letter. "Recent revelations about government surveillance activities have shaken the trust of our users, and it is time for the United States government to act to restore the confidence of citizens around the world."
The meeting comes one day after a U.S. District Court judge ruled that the NSA program which collects data on phone calls in the U.S. is likely unconstitutional, in violation of Fourth Amendment rights.
"I cannot imagine a more 'indiscriminate' and 'arbitrary invasion' than this systematic and high-tech collection and retention of personal data on virtually every single citizen for purposes of querying it and analyzing it without judicial approval," Judge Richard Leon said in his opinion.
In an interview with MSNBC's Chris Matthews on December 5, Obama said he was formulating a plan to restore faith in the agency: "I'll be proposing some self-restraint on the NSA, and you know, to initiate some reforms that can give people more confidence."
Don't Miss: Yahoo Is Added to NBC's Olympic Team.