Nvidia Claims This is an iPad Killer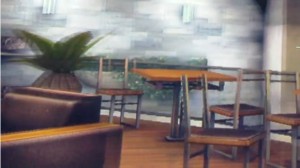 Nividia Corp. (NASDAQ:NVDA) has announced that it has successfully shrunk its "Kepler" graphics processor unit down to a size that will fit in mobile devices. According to Venture Beat the company has dubbed the new chip "Kepler Mobile" and besides shrinking the previously PC-only chip down in size, its power consumption has been reduced from dozens of watts to hundreds of milliwatts. The Kepler Mobile GPU will be capable of running DirectX 11 compatible games. For comparison, Microsoft's (NASDAQ:MSFT) aging Xbox 360 runs an "advanced" version of DirectX 9, according to Joystiq.
CEO of Nividia–Jen-Hsun Huang–demonstrated the company's Kepler Mobile GPU at an investor meeting on Thursday. During the meeting, he showed a game running on a "current" Apple (NASDAQ:AAPL) iPad and then EA's (NASDAQ:EA) Battlefield 3 running on the new Kepler chip. The result? He called the iPad's graphics "vintage" and on par with 1999. While a bit of showman ship could be involved such an iPad game with less-than-stellar graphics showcased, the results are hard to argue with. Take a look the screenshots to compare. On this page is a screenshot of a game Huang ran on an iPad.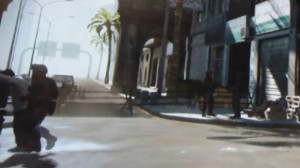 Now look at Huang's demo of the Kepler Mobile GPU running Battlefield 3. Quite a difference. DirectX 11 support for tablets and smartphones  is crucial because it allows game developers the freedom to more easily port their games to mobile devices from PCs.
DirectX 11 supports a number of features that make games more visually appealing, including dynamic and HDR lighting, shadows and particle effects. Once this GPU starts to find its way into production mobile devices, a whole new mobile gaming revolution could be on the horizon. The Kepler GPU already powers quite a few high-end gaming PCs. It will soon be hard to argue that mobile devices are not for serious gamers.
Don't Miss: What's the Deal, PC? Tablets Got Your Sales?