On Hold? Apple Wants to Make Waiting Fun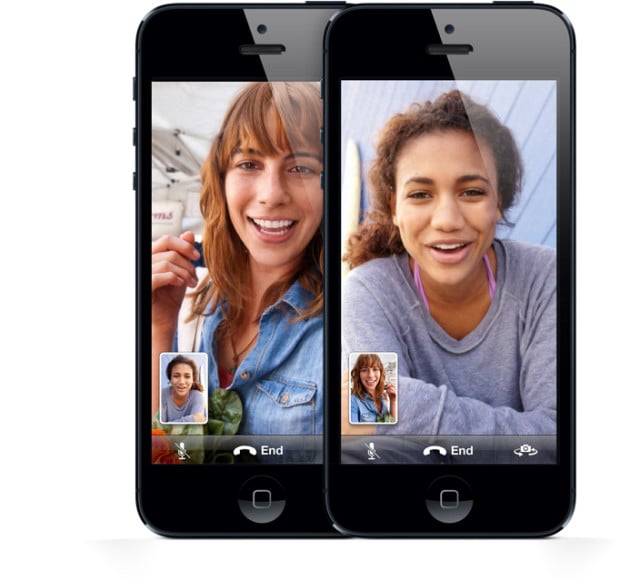 Apple's (NASDAQ:AAPL) iPhones may one day include a feature that makes being put on hold a little less annoying. A recently awarded patent discovered by Apple Insider outlines a method for iPhone users to share content from their devices with other iPhone users that they put on hold.
In a patent titled "On-hold visual menu from a user's communications device," Apple describes how the user who places another iPhone user on hold can transmit a menu of interactive content to that person. The menu can be customized by the user according to how much information they want to share with a particular on-hold party.
For example, a user could allow family members to access all of the content on their device while they are on hold. However, a user could also customize a restricted menu with limited content access that would be only be used for work associates.
According to the patent, shared content could include, "music, videos, photos, books, periodicals, status updates, calendar information, hold time information, pre-recorded messages, and location information." Users who are on hold would then be able to select and browse whatever content the other user makes available via the transmitted menu.
Besides providing a clever way to "alleviate the wait time inconvenience of the on-hold party," Apple's patent also provides a novel method for Apple users to share their photos and videos with friends.
On the other hand, it is unclear how this method of sharing would impact a user's data plan. As long as carriers' data plans throttle data usage after certain thresholds, users might be more inclined to share their social media content using other means.
Here's how Apple has traded so far today.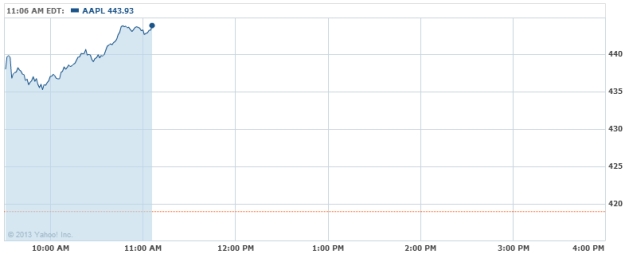 Follow Nathanael on Twitter (@ArnoldEtan_WSCS)0
Don't Miss: Another Week, Another Plastic iPhone Leak.