Oracle Shareholders Warned That Ellison Is Paid Too Much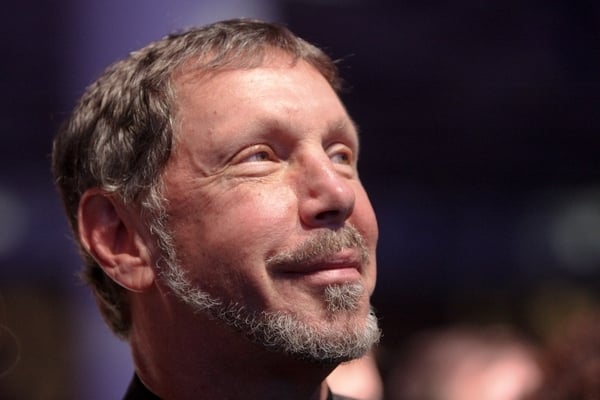 Oracle Corp. (NASDAQ:ORCL) executives are being paid more than is justified by the company's recent weak performance, according to a letter to Oracle shareholders from CtW Investment Group, which is urging other shareholders to vote down pay packages for the company's executives and vote against the re-election of the directors on the board's compensation committee.
In the letter, which was seen by Bloomberg, CtW claims that CEO Larry Ellison and other high-ranking executives at Oracle are being paid too much given Oracle's mostly flat results for the past few quarters. CtW has been vocal about its disapproval of Ellison's salary for a while, and the group wrote another letter on the same matter to the company a little over a month ago. CtW wants shareholders to vote to change the company's pay practices at the upcoming shareholder meeting on October 31.
Oracle responded to that letter in a U.S. Securities and Exchange Commission filing, pointing out that Ellison took an 18 percent pay cut last year and turned down an annual bonus after Oracle missed some of its goals. According to Bloomberg, Ellison was paid $78.4 million for the fiscal year that ended in May, versus $96.2 million he made the year before.
"While the company insists that Ellison's high pay is justified by his founder-CEO status, we note the stark contrast to other technology founder-CEOs," CtW said in its latest letter to Oracle's board, citing compensation practices at Amazon.com Inc. (NASDAQ:AMZN), Google Inc. (NASDAQ:GOOG) and Apple Inc. (NASDAQ:AAPL)
Oracle reported fiscal first-quarter earnings on September 18. The results were good but not great, for the most part falling in line with analyst expectations. Those sorts of flat results are what's leaving shareholders including CtW, Blackrock Inc., and Vangard Group Inc. frustrated with Ellison's continued high pay, Bloomberg reports.
CtW previously claimed that Oracle's board "has stubbornly refused to take shareholder criticisms to heart." The group pushed for a change in Oracle's executive pay structure last year, and it will likely pursue the issue more aggressively in the weeks before this year's shareholder meeting.
Follow Jacqueline on Twitter @Jacqui_WSCS
Don't Miss: Microsoft's Bing Offers Service Is Testing This New Feature.