Pandora: Bring It On, iTunes Radio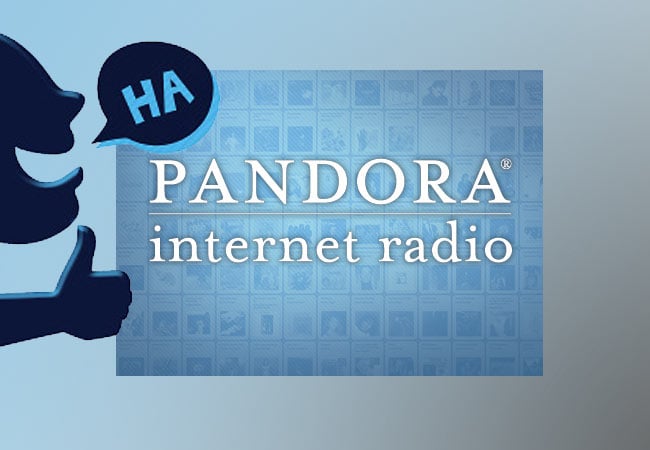 When Apple (NASDAQ:AAPL) launched its new operating system last week, which came with the highly anticipated iTunes Radio, many analysts forecast that Apple consumers would soon delete the Pandora (NYSE:P) app on their iPhones. But according to the Web music service's founder, Tim Westergren, Pandora only expects to feel a "modest" impact from the new competition, and he maintains confidence that Pandora will continue to lead in the music streaming market.
According to Bloomberg, the Oakland, California-based music service currently has 72 million active listeners, and Westergren believes only half of them listen to their streamed music on Apple devices like the iPad and iPhone. That means that despite the new service's anticipation, Pandora still has a significant lead on rival iTunes Radio — that is further evidenced by Apple's report on Monday that 11 million listeners have tuned in to the service since its release on September 18.
Additionally, this isn't Pandora's first time facing major competition. Clear Channel Communications's (NYSE:CCO) own radio streaming service, iHeartRadio, has been a force to reckon with, but despite its impressive marketing budget and zero-commercial promise, many listeners have remained loyal to the Pandora cause, surprising a large number of analysts.
Since iHeartRadio's launch, Pandora's market share has only continued to grow, and Westergren doesn't expect that to change — even in the face of new competition.
But unfortunately for the Pandora founder, not all industry sources agree. According to Bloomberg, CNET did a review on the new iTunes Radio last week and found that it has more music than Pandora, and also subjects its listeners to less commercial breaks. The reviewer, Jamar Cabebe, says that Apple's iTunes Radio does a better job of building its stations around artists and genres. He said, "iTunes Radio may be late to the party, but it's still better than Pandora when it comes to streaming programmed radio."
That may be true, but for now, Apple and Pandora will have to wait at least a few weeks to see if their music-loving consumers agree. Westergren is staying optimistic that Pandora will continue to win listeners over, and as Pandora waits to realize its fate, he asserts his company can at least appreciate that the iTunes Radio deal facilitates lower content rates from the record industry than what it currently pays.
Bloomberg reports that Pandora paid $164.7 million for music during the six months that ended July 31, but Westergren explains that the judges overseeing the fresh arbitration proceedings with the U.S. Web radio industry will dictate royalties beyond 2015 by drawing on the new current pacts.
Don't Miss: Samsung Beats Apple to Curved Smartphone Screen