Pandora CEO: Q2 Was a Historical Inflection Point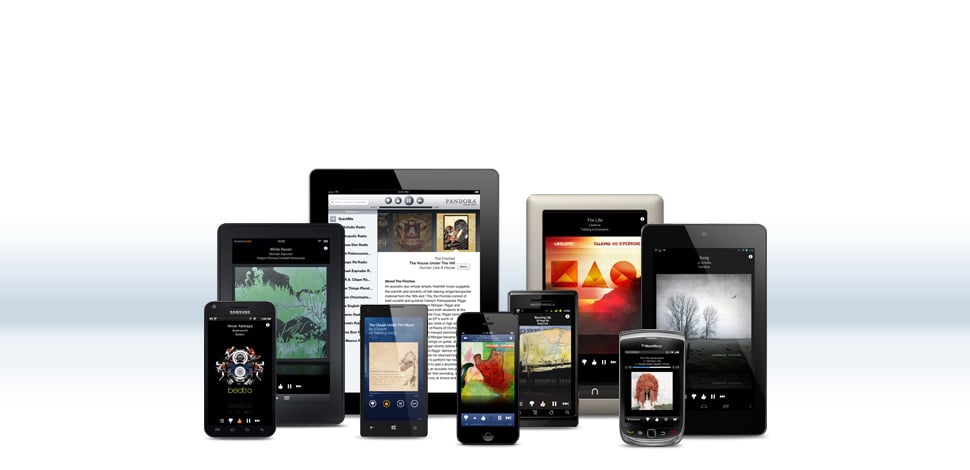 Analysts expected Pandora (NYSE:P) to post big revenue gains for the second quarter. Last Friday, Goldman Sachs upgraded shares of the Internet radio provider based on the belief that its quarterly results would show stronger-than-anticipated mobile ad growth when released on August 22. In the report to clients seen by The Wall Street Journal, Goldman analysts explained that they were "encouraged" by the past three quarters of increasing mobile and subscription revenue growth. It also helps that Pandora trades at a discount to its peers relative to its growth rate.
Ever since Pandora first went public in 2011, concerns for its ability to monetize its mobile platform have been simmering beneath the surface of the company's long-term growth narrative. Given that concern, the $116 million in non-GAAP revenue that Pandora generated from its mobile operations in the second quarter, which was a 92 percent year-over-year increase, should have pleased investors.
In fact, Chairman and Chief Executive Officer Joe Kennedy even called the "record revenue quarter" an "important inflection point in Pandora's history" in the earnings press release. The fact that mobile revenue soared clearly demonstrated "the leverage in Pandora's business model," he added. The fact that non-GAAP revenue jumped 58 percent from the year-ago quarter to $162.0 million, active users grew 30 percent to 71.2 million, and its share of total U.S. radio listening increased to 7.08 percent in July from 6.02 percent a year earlier, served to strengthen his claim.
But in after hours trading, investors bid shares of Pandora down as much as 13 percent from their closing price of $21.71. Their concern was likely the company's widening loss. In the second quarter, Pandora reported a loss $7.9 million, or 4 cents per share, on a revenue of $157.4 million, which compares to a loss of just $5.4 million, or 3 cents per share, on $101.3 million in sales in the year-ago quarter. Excluding one-time items, the company said it would have earned 4 cents per share, but that was not enough to please investors or analysts, who had expected the company to earn 2 cents per share on a revenue of $156.3 million.
Before the earnings release, Pandora's stock had advanced more than 131 percent so far this year.
For the third quarter, the company gave a careful growth forecast, estimating between $174 million and $179 million in revenue and between 3 cents and 6 cents in non-GAAP earnings per share, which would follow three quarters in the red. "To drive future growth," Kennedy said the company is "accelerating investment in new technologies, channels and capabilities that maximize the value Pandora delivers."
But whether these new technologies will be enough to stem the company's losses is debatable. Not only is Pandora still losing money, less people are actually listening to its radio service. While the company's 71.2 million users listened to 3.88 billion hours of music in the quarter, an 18 percent year-over-year jump, that figure was less than the 4.18 billion listening hours Pandora reported in the last quarter. And, Pandora will only face more pressure in the next quarter; the past three-month period was the last quarter before the introduction of Apple's (NASDAQ:AAPL) iTunes Radio. Not only could advertisers favor iTunes Radio over Pandora, thereby hurting Pandora's bottom line, but Apple already has an existing user base in the millions of current and potential iPhone owners who will be given access to the service via iOS 7.
Don't Miss: Microsoft's Bing for Kids Promotes Digital Literacy, But Do Teachers Want That?
Follow Meghan on Twitter @MFoley_WSCS