Pandora Wants to Play Ads Like Songs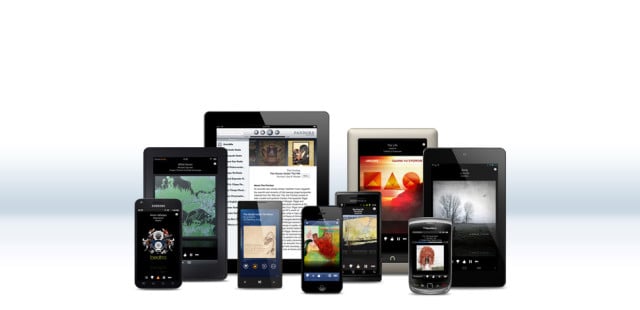 Pandora Media Inc. (NYSE:P) is putting the man who created its complicated and beloved music recommendation algorithm to work creating a similar function to better target its listeners with advertising, according to a report from The New York Times.
Eric Bieschke is responsible for Pandora's uncanny ability to recommend songs that its listeners like based on their previous activity. He is now attempting to do the same by hitting listeners with specific ads based on what they're listening to and when they're listening to it.
"It's becoming quite apparent to us that the world of playing the perfect music to people and the world of playing perfect advertising to them are strikingly similar," Bieschke told the Times.
An example he gave involved travel advertisements. A user who's listening to a different type of music than they usually do on a weekend may be given an ad for adventure travel in Costa Rica, while someone listening to their typical fare in the office on a weekday might hear an ad for a trip to Paris.
Pandora has already put this formula to work with political ads, guessing at its listeners' political affiliations based on what music they listen to. Someone with a preference for country may be given ads for Republican candidates, while someone listening to rap or classical is more likely to get Democratic campaign ads, according to the Times.
Of course, Pandora is far from the only company monitoring users' activity to create better-targeted ads. The New York Times rightfully pointed to Google (NASDAQ:GOOG) as the mastermind of targeted advertising, but Google also has access to more data than an online radio service like Pandora.
Pandora has gathered data on its 200 million users for years, measuring 35 billion thumbs-up and thumbs-down ratings and keeping track of what kinds of devices are being used to stream music. Now the radio service is making a big bet that it can know a lot about a person just based on the sort of music he or she likes.
The majority of Pandora's revenue comes from advertisements, as most of its listeners still elect to deal with ads rather than upgrade to the ad-free version of the services for a monthly fee. If Pandora can personalize its ads as well as it has its music selections, then it could become a highly valuable advertising space and see its revenue continue to rise, even in the face of increased competition from players like Spotify and Apple's (NASDAQ:AAPL) iTunes Radio.
More from Wall St. Cheat Sheet:
Follow Jacqueline on Twitter @Jacqui_WSCS