Patent Retrial Verdict Cuts Samsung to the Core With $290 Million to Apple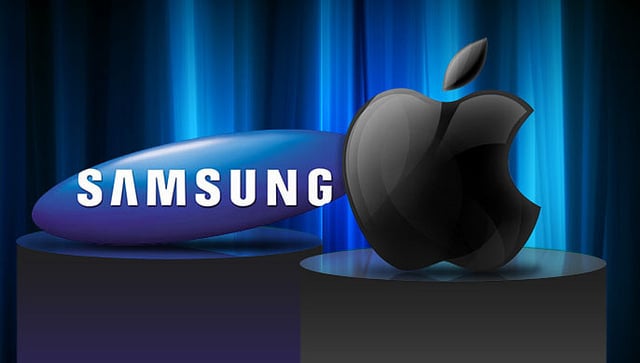 The verdict is in. According to Bloomberg, a jury of six women and two men announced Thursday that Samsung Electronics (SSNFL.PK) will need to pay Apple (NASDAQ:AAPL) more than $290 million in damages for the patent infringements that affect 13 Samsung devices. The week-long trial of Samsung v. Apple took place in the same federal court in San Jose, California where Apple won a $1 billion verdict against Samsung in 2012 for copying iPhone and iPad technology. The award was cut to $410.5 million in March after jurors were charged with miscalculating the damages incurred by Apple, but the Cupertino, California-based company recovered much of that amount with the jury's new verdict on Thursday.
In their closing arguments in federal court Tuesday, Apple asked for an award of $379.8 billion on account of Samsung's violation of five patents on the iPhone and iPad, while Samsung countered that Apple was overstating its injuries and asked to pay $52.7 million. The resulting $327 million difference in opinion was handed over to the eight-member jury mid-week, and they stated their consensus Thursday that Samsung will pay $290 million.
According to Bloomberg, the verdict included a breakdown for damages for the 13 Samsung devices covered by the retrial, and reflects the fifth-largest jury award in the U.S. in 2013. Apple and Samsung still disagree over the true cost of Apple's injuries from the patent violations, with Samsung maintaining Apple's inflation of the value of its patents, but the jury's verdict evidences that it was not swayed by Samsung attorney Bill Price's statement that, "Apple doesn't own beautiful and sexy."
Thursday concluded the multi-year battle over patent infringements between the two companies, but Samsung is expected to appeal the entire case including last year's verdict — and the two rivals are also gearing up to start a different trial in the spring over patent claims on new smartphone and tablet product lines.
Apple asked U.S. District Judge Lucy Koh for a U.S. sales ban on infringing Samsung devices following the 2012 verdict, and although she initially rejected it, the U.S. Court of Appeals said Monday that Apple can tailor its request and seek an injunction targeting some of Samsung's products.
Don't Miss: Apple Counters Samsung's Request to Halt Damages Retrial.