Paul Krugman: Apple Will Fare Worse Than Microsoft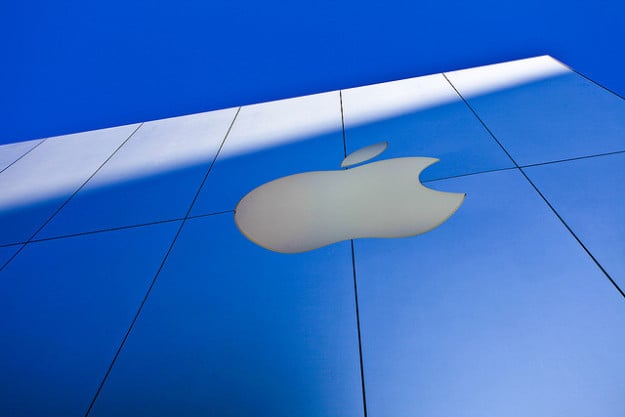 Is Apple (NASDAQ:AAPL) more vulnerable to technology market changes than Microsoft (NASDAQ:MSFT)? In a recent editorial in The New York Times, renowned economist Paul Krugman used the recent news of Steve Ballmer's retirement as a launching point for a discussion about the differences and similarities between Microsoft and Apple.
Krugman noted that "network externalities" have enabled Microsoft's Windows to retain its position as the dominant computer operating system in use, despite being an "inferior product" to Apple's operating system. This is because, unlike Apple, Microsoft was willing to license its system to many cheap computer manufacturers during the 1980s.
The widespread usage of Windows has allowed the software giant to retain its lock on the PC market even today. On the other hand, although Apple's operating system may have been superior, it holds a much smaller share of the market today because it elected to bundle its OS with its own machines and sell them for a premium price.
Krugman argued that Apple's rich app ecosystem and other factors are the "network externalities" that have enabled the Cupertino-based company to currently dominate the mobile device market. However, Krugman also noted that Apple's "network externalities" may not be enough to secure the company's position in the rapidly evolving mobile device market.
In fact, he noted that Apple is going to fare worse in the changing mobile device market than Microsoft has been in the changing PC market.
"My casual impression is that Apple's lock isn't nearly as secure, in part because it's relying on the loyalty of individual customers — in contrast to Microsoft, which was largely relying on the loyalty of corporate IT managers, who are inherently more conservative," wrote Krugman in The New York Times.
Although Krugman made some interesting observations about the dynamic nature of technology markets and the possible similarities between the two companies' positions, the economist may not be the best person to analyze the value of Apple's app ecosystem. Krugman also noted in his editorial that he is not familiar with the range of Apple's apps because, "I actually don't use many."
Here's how Apple has traded over the past week.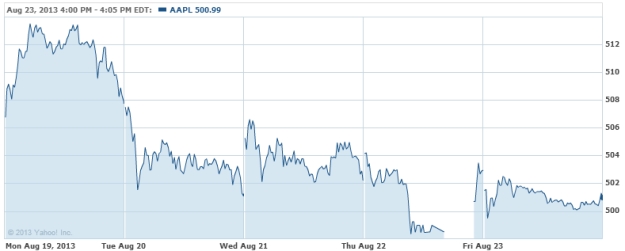 Follow Nathanael on Twitter (@ArnoldEtan_WSCS)