PayPal Wants to Jump on Apple's Mobile Payments Bandwagon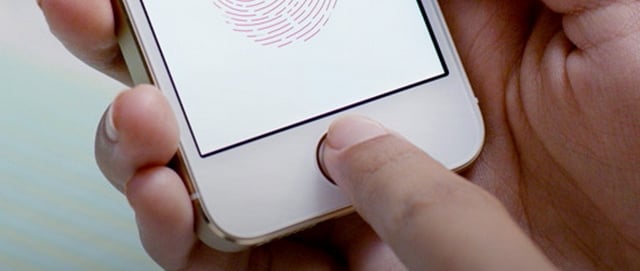 Last week the Wall Street Journal reported that Apple (NASDAQ:AAPL) was developing a mobile payments service that could compete with rival services offered by companies like Google (NASDAQ:GOOG) and eBay (NASDAQ:EBAY) subsidiary PayPal. Now it appears that one of Apple's potential competitors in the mobile payments arena would rather team up with the Cupertino-based company.
According to several "payments industry executives" cited by ReCode, eBay's PayPal has already offered to help Apple manage its mobile payments service with various types of support services, including fraud detection. The sources noted that the Ebay-owned unit is even willing to "white-label" parts of its service so that it would operate invisibly in the background under the Apple brand.
"'They're telling them, 'We'll do it in the background,'" said one of ReCode's sources. "Basically, it's just, 'We want to be a part of this.'" However, at least two of the sources also noted that it was unlikely that Apple would need PayPal's help in these areas. Apple already has experience with processing payments through its iTunes Store and it is widely expected that the iPhone maker will convert its approximately 575 million iTunes accountholders a readymade user base for it mobile payments service.
The overall mobile payments service market is expected to see phenomenal growth over the next several years. According to Forrester Research cited by the Wall Street Journal, Americans will spend an estimated $90 billion via mobile payments by 2017.
According to the Wall Street Journal's sources, CEO Tim Cook and Internet Software and Services SVP Eddy Cue have already met with various industry leaders to discuss the implementation of a payments service for "physical goods and services on its devices." Some commentators have speculated that Apple's biometric authentication Touch ID fingerprint scanner could also be incorporated into the new payments system as a security measure.
Activist investor Carl Icahn recently noted the potential of an Apple mobile payments service in an open letter addressed to the company's shareholders. "With the fingerprint sensor, iBeacon, 575+ million credit card numbers stored in iTunes, and Apple's homogeneous iOS installed base with 79 percent of devices using iOS 7, we believe a revolutionary payments solution is now a very real opportunity that the company could choose to pursue," wrote Icahn.
Apple CEO Tim Cook was asked about the potential of a mobile payments service during the company's recent fiscal first-quarter earnings conference call. Although Cook avoided revealing any specific plans that Apple may have in the works, he observed that, "[W]e're seeing that people love being able to buy content, whether it's music or movies or books, from their iPhone, using Touch ID. It's incredibly simple and easy and elegant, and it's clear that there's a lot of opportunity there."
"The mobile payments area in general is one that we've been intrigued with, and that was one of the thoughts behind Touch ID," added Cook. "But we're not limiting ourselves just to that. So I don't have anything specific to announce today, but you can tell by looking at the demographics of our customers and the amount of commerce that goes through iOS devices versus the competition that it's a big opportunity on the platform."
Follow Nathanael on Twitter (@ArnoldEtan_WSCS)
More From Wall St. Cheat Sheet: