PCs Are Out and Tablets Are In, Study Shows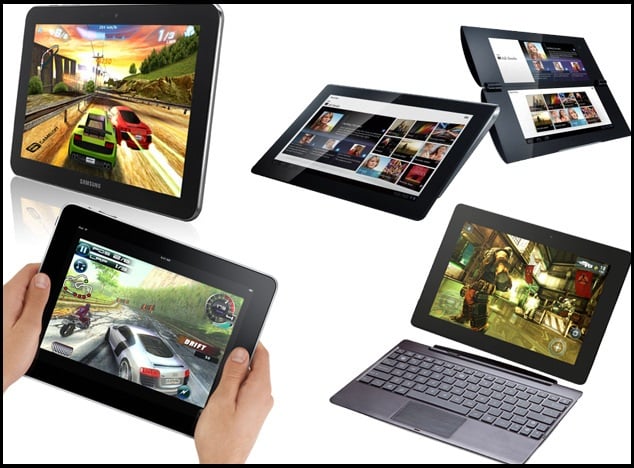 According to new research from Canalys, tablets will make up half of all the computers shipped in 2014, overtaking PCs for the first time as consumers continue to prefer the cheaper, more mobile devices to desktop and laptop computers.
Canalys defines the PC market as tablets, notebooks, and desktop computers. For 2014, tablets are expected to reach a PC market share of 50 percent, while notebooks will account for 33 percent and desktops the remaining 17 percent.
Apple (NASDAQ:AAPL) is frequently credited with inventing the tablet with the release of the iPad, but Apple has not remained the No. 1 seller of tablets. With its iPad devices, Apple prioritizes gross margins over market share — it would rather make a lot of money on high-end devices than sell the most tablets. The new iPad Air and iPad mini 2 that were released last month reinforce that philosophy and are expected to strengthen Apple's position in the final quarter of the year.
Canalys predicted that Apple will continue to lose market share but also noted that "Apple is one of the few companies making money from the tablet boom. Premium products attract high value consumers; for Apple, remaining highly profitable and driving revenue from its entire ecosystem is of greater importance than market share statistic."
Devices running on Google's (NASDAQ:GOOG) Android operating system, specifically those made by Samsung Electronics (SSNLF.PK), are expected to dominate in terms of market share. Android devices are expected to take 65 percent of the tablet market in 2014. As with smartphones, Android has a huge advantage because the operating system is used in devices across the spectrum in terms of quality and price.
"The rise of small-to-micro brand vendors has proved that there is a demand for entry-level Android tablets in every country and in every region," said Shanghai-based analyst James Wang in the Canalys report.
As for Microsoft (NASDAQ:MSFT), despite struggles with its Surface line of tablets and overall lack of popularity of the Windows operating system, Canalys predicts that the company will see its market share grow from the 2 percent seen in 2012 to 5 percent in 2014. So while the PC market has seen the deaths of BlackBerry (NASDAQ:BBRY) and tablet/e-readers from book retailer Barnes & Noble (NYSE:BKS) in 2013, Microsoft is not expected to be among the casualties next year.
"Expect 2014 to bring a flurry of acquisitions, mergers, and failures as PC hardware vendors of all sizes struggle to maintain their desktop and notebook business while attempting to capitalize on a tablet market that will see great volumes driving limited value," the firm concluded.
Follow Jacqueline on Twitter @Jacqui_WSCS
Don't Miss: Analyst: Apple May Be Entering TV With PrimeSense Buy.