Pebble's Smart Watch is Here — Will Apple's be Next?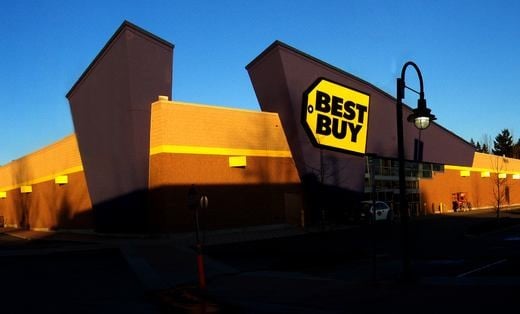 Startup company Pebble will begin exclusively selling its "smart watch" devices at Best Buy (NYSE:BBY) stores starting Sunday. Pebble, which crowdfunded its product development through the Kickstarter website, has developed a device that is able to wirelessly connect with both Apple's (NASDAQ:AAPL) iOS and Google's (NASDAQ:GOOG) Android operating systems through Bluetooth.
Pebble has already presold 100,000 of its $150 smart watch devices through its Kickstarter efforts. Pebble CEO Eric Migicovsky said to Bloomberg, "We decided to partner with Best Buy because we think Best Buy has a good grip on the wearable-technology space." Migicovsky also noted that there were already 1,100 apps developed for the Pebble smart watch.
Apple's so-called iWatch has been rumored to be in development since late last year. But in typical secretive fashion, Apple has refused to confirm the existence of a such a product. Rumors of the tech giant's smart watch development recently got a boost when it emerged that Apple filed a trademark for the iWatch name in Japan on June 3.
Samsung (SSNLF.PK) has been more forthcoming. It announced in March it was working on a smart watch, though the company didn't provide much detail.
ABI Research predicts 1.2 million smart watches will be sold worldwide this year alone. ABI senior analyst Joshua Flood attributes the rise of the smart watch market to "the wide availability and low cost of MEMS sensors, energy-efficient connectivity technologies such as Bluetooth 4.0, and a flourishing app ecosystem."
Follow Nathanael on Twitter (@ArnoldEtan_WSCS)
Don't Miss: Samsung's Galaxy S4 Sales Hit 20 Million – Can It Beat the iPhone 5?