Pfizer Explores Use of iPad App for Early Alzheimer's Detection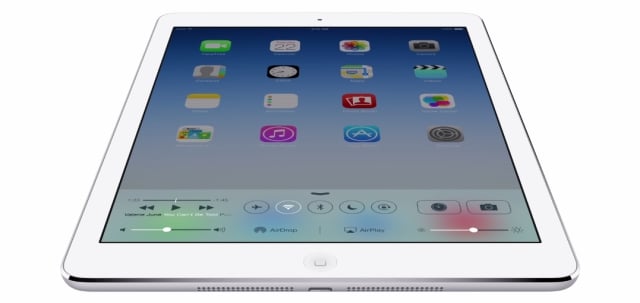 Can a game app built for Apple's (NASDAQ:AAPL) iPad become an invaluable medical tool? Pfizer (NYSE:PFE) recently announced a deal with therapeutic mobile video game maker Akili Interactive Labs to test Project:EVO's ability to detect the early signs of Alzheimer's disease. As noted by ReCode, the Project:EVO game app was developed to run on Apple's iOS platform.
According to Akili Interactive Labs' website, the company specializes in combining "cutting-edge neuroscience insights, rigorous clinical validation and state-of-the-art game mechanics." Akili noted that the game app is "designed to quantify and improve the ability of individuals to deal with cognitive interference (distractions and interruptions), which impacts their ability to pay attention, plan and make decisions."
Under the deal, pharmaceutical giant Pfizer will conduct a clinical trial that will evaluate healthy, elderly subjects with and without the presence of amyloid in their brains. As noted by ReCode, amyloid is the primary component of brain plaques and a known risk factor for the development of Alzheimer's disease. The goal of the trial is to determine whether or not the Project:EVO game could eventually be used as a clinical tool to determine early signs of Alzheimer's or other neurodegenerative diseases.
"It's great to have Pfizer as a partner in an area where there is a clear need for novel approaches," said Akili co-founder and Chief Business Officer Eric Elenko. "Our collaboration with Pfizer is an example of Akili's strategy of applying rigorous science and testing through clinical trials to develop an entirely new class of medical products."
"This partnership is another example of Pfizer's commitment to embracing innovative technologies that have the potential to further research into neuroscience diseases," stated Pfizer Senior Vice President and Chief Scientific Officer of the Neuroscience Research Unit Michael Ehlers. "A tool that enables cognitive monitoring for the selection and assessment of clinical trial patients has the potential to be an important advance in Alzheimer's research and beyond."
Although Pfizer's clinical trial will focus on the detection of Alzheimer's disease symptoms, Akili's mobile video game platform could have similar applications for psychiatric conditions such as ADHD, autism, and depression. Project:EVO may also have benefits beyond its use as a detection tool. According to Nature, a similar video game called NeuroRacer that was developed by Akili co-founder Adam Gazzaley was found to improve certain cognitive skills for up to six months after playing the game.
Although Project:EVO was developed to run on Apple's iPhone and iPad, it is currently not available for public sale through the App Store, reports ReCode. Akili claimed that this is the first time that a mobile video game is being tested for use as a clinical tool for a neurodegenerative disease. However, it is not the first medical tool app developed for Apple's mobile devices. For example, last year the FDA approved the myVision Track app for the iPhone that allows people with degenerative eye conditions to keep tabs on their eyesight at home.
Here's how Apple traded on Friday.
Follow Nathanael on Twitter (@ArnoldEtan_WSCS)
More from Wall St. Cheat Sheet: