Pfizer to Employees: Dump Your BlackBerry Devices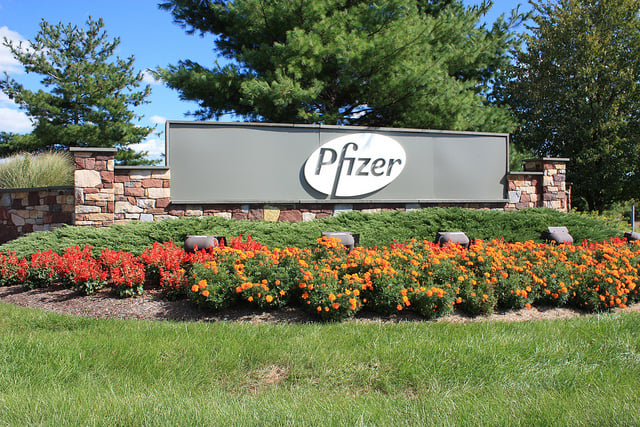 Pfizer Inc. (NYSE:PFE) has told its employees to stop using BlackBerry's (NASDAQ:BBRY) smartphones and switch to a device made by Apple (NASDAQ:AAPL) or one running on Google's (NASDAQ:GOOG) Android operating system. BlackBerry's fate as a company is apparently too unstable for Pfizer's liking, according to a report by Bloomberg.
"In response to declining sales, the company is in a volatile state," New York-based Pfizer told its employees in a memo obtained by Bloomberg. "We recommend that BlackBerry clients use their BlackBerry devices and plan to migrate to a new device at normal contract expiration."
Pfizer reported that it had 92,000 employees in its most recent filing, and the pharmaceutical company said it's worried BlackBerry won't be around for much longer; it's concerned that service to its employees' BlackBerry phones may be interrupted.
BlackBerry put itself on the auction block at the end of the summer only to make the surprise announcement at the beginning of November that it is abandoning plans to sell itself. Instead, the company fired CEO Thorsten Heins and named former Sybase Inc. CEO John Chen to lead the company. It also raised $1 billion in debt from Fairfax Financial Holdings, BlackBerry's largest shareholder and one of the companies that made a bid to purchase the struggling smartphone maker.
Shares plummeted even further after the announcement. BlackBerry's efforts to turn itself around with the release of its BlackBerry 10 operating system and new line of smartphones failed, and many are skeptical that the company will be able to make a comeback in the face of competition from Apple and devices running on Android.
Chen attempted to reassure BlackBerry customers in a company blog post by saying: "We remain committed to delivering high quality products and services to the millions of people who rely on us globally. We also want our customers to know that BlackBerry has significant financial strength for the long-haul." Apparently, though, Pfizer isn't buying it, and it remains to be seen if other BlackBerry corporate customers will follow suit.
Follow Jacqueline on Twitter @Jacqui_WSCS
Don't Miss: Samsung Admits That It Infringed on Apple's Patents.