Pfizer Urges Employees to Leave BlackBerry for Apple or Android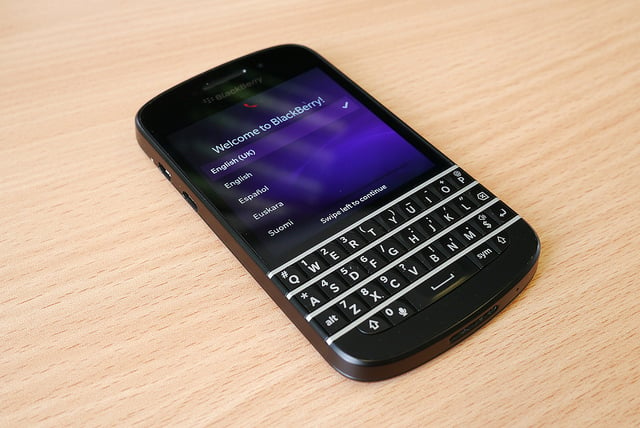 Pharmaceutical giant Pfizer (NYSE:PFE) recently told its employees that they should abandon the "volatile" BlackBerry (NASDAQ:BBRY) platform in favor of a smartphone powered by Google's (NASDAQ:GOOG) Android or Apple's (NASDAQ:AAPL) iOS, reports Bloomberg. Pfizer's announcement comes less than two weeks after Blackberry cancelled its plans to sell itself and instead secured $1 billion in funding from a small group of investors.
In an internal company memo obtained by Bloomberg, Pfizer referenced BlackBerry's attempt to sell itself as one of its primary reasons for recommending that employees switch platforms. "In response to declining sales, the company is in a volatile state. We recommend that BlackBerry clients use their BlackBerry devices and plan to migrate to a new device at normal contract expiration," stated Pfizer.
Pfizer also noted in the memo that it had a contingency plan in place in case BlackBerry were to suddenly cease operations. However, a Pfizer spokesperson refused to confirm or deny Bloomberg's report. "We never go out in the media and talk about our service providers," said Pfizer spokesperson Joan Campion.
Fortunately, even if BlackBerry users have to switch platforms, they should still be able to use some familiar BlackBerry features. The BlackBerry Messenger app is available for both Apple's iOS users and Google's Android users.
BlackBerry once dominated the smartphone market, but has seen its operating system market share shrink to 1.8 percent according to the latest data from market research firm Gartner. Gartner's data shows that Google's Android led the worldwide smartphone market with an 81.9 percent share in the third quarter, and Apple's iOS was the second-ranked mobile operating system, with a 12.1 percent share.
Although Pfizer doesn't appear to have any immediate plans to ditch BlackBerry, the pharmaceutical company's memo will do little to reassure BlackBerry's investors and millions of users. BlackBerry CEO John S. Chen, who was appointed earlier this month, recently penned a message to ease the worries of the "BlackBerry Community" on the company's official blog.
"We remain committed to delivering high quality products and services to the millions of people who rely on us globally," wrote Chen. "We also want our customers to know that BlackBerry has significant financial strength for the long-haul."
Follow Nathanael on Twitter (@ArnoldEtan_WSCS)
Don't Miss: Apple's Siri May Soon Be Asking You Questions.