Piracy Controversy Mars Release of iOS 7 Jailbreak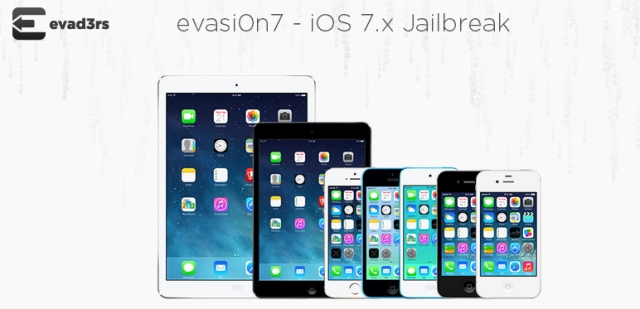 Controversy erupted in the world of Apple's (NASDAQ:AAPL) iOS jailbreak software users when a new iOS 7 jailbreak was found to include a default third-party mobile app store that hosted many pirated apps. As reported by Apple Insider, Chinese Apple users who downloaded "evasi0n7" — an iOS 7 jailbreak developed by the "evad3rs" developer team — found that Chinese app store Taig has replaced Cydia, the alternative app store that has been bundled with previous iOS jailbreak software releases.
According to Apple Insider, rumors soon emerged that the evad3rs developer team had been paid $1 million for bundling the company's app store with the evasi0n software. The evad3rs development team later appeared to confirm these rumors in an open letter posted on the evasi0n website.
"Yes, we have benefitted financially from our work, just as many others in the jailbreak community have, including tweak developers, repo owners, etc.," wrote the evad3rs development team. "Any jailbreak from us will always be free to the users but we believe we have a right to be compensated in an ethical way, just as any other developer. However, the interests of the community will always be the most important thing to us."
The iOS 7 jailbreak creators also noted that, "Preventing piracy is also extremely important to us. We are deeply sorry and embarrassed about the piracy that was seen today." As noted by Apple Insider, many third-party Chinese app stores offer pirated apps.
According to the evad3rs development team, they had received assurances from Taig that pirated content would not be tolerated in its storefront. "In our agreement with Taig, we contractually bind them to not have piracy in their store," wrote the development team. "This was an extremely important precondition of working with them. In entering the agreement with them, we had hoped and continue to hope that our cooperation with Taig will improve the piracy situation in China."
However, it now appears that the evad3rs development team will not simply wait for Taig to remedy the problem. As reported by the International Business Times, noted iOS hacker pod2g recently decided to disable the installation of Taig in the evasi0n iOS 7 jailbreak. "We have decided to remotely disable the default installation of TaiG in China for further investigations on the piracy issue," tweeted pod2g.
Follow Nathanael on Twitter (@ArnoldEtan_WSCS)
More from Wall St. Cheat Sheet: