Proof That Amazon Continues E-Commerce Domination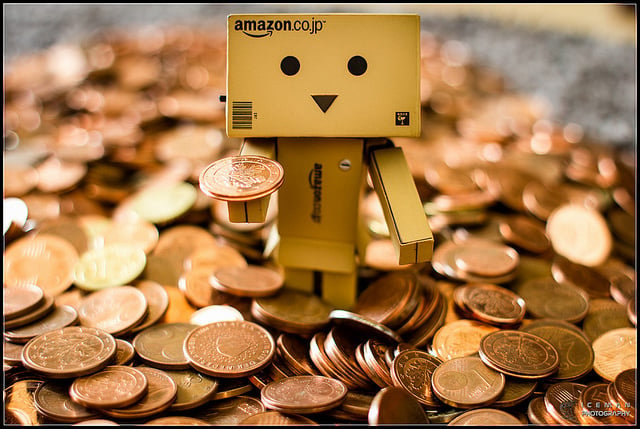 Amazon.com Inc. (NASDAQ:AMZN) shares skyrocketed after e-commerce advisory firm ChannelAdvisor Corp. released the company's second-quarter online sales data, which showed the company's same store sales grew 30.6 percent in the quarter.
That figure is almost double the 16 percent that e-commerce grew across the board during the second quarter, which is often a slow one for retailers because it falls after holiday spending and before back-to-school shopping. E-commerce did better in June than in May across the board, a phenomenon ChannelAdvisor blamed on poor weather during May.
"Together, these datapoints show that in June, all e-commerce channels performed better than in May," said ChannelAdvisor CEO Scot Wingo in the firm's blog posting of the data.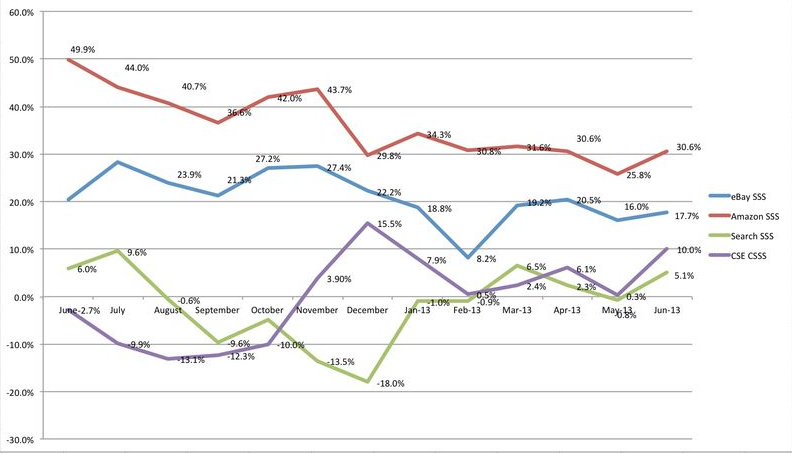 EBay (NASDAQ:EBAY) didn't perform as well as Amazon but still showed improvement, growing in same store sales from 16 percent in May to 17.7 percent in June.
ChannelAdvisor helps e-commerce sites improve their sales figures, and the firm's data is closely watched by investors looking to gauge how well different sites are performing.
Amazon is also benefiting from winning its e-book trial against Apple Inc. (NASDAQ:AAPL), which could allow the site to sell e-books for its Kindle e-reader for even less than before. Apple was found guilty of violating antitrust laws: A federal district court judge said the company colluded with publishers to raise the price of e-books, forcing Amazon to abandon its pricing model that sold e-books at a loss to promote Kindle sales.
If Amazon returns to its old pricing model, under which it sold popular titles for $9.99, it could help boost sales of the Kindle e-readers and the Kindle Fire tablet.
Amazon shares rose to a high of $300.34 by late afternoon Thursday following the data. EBay shares also rose, to $55.81.
Follow Jacqueline on Twitter @Jacqui_WSCS