Qualcomm: Apple Chip Is a 'Marketing Gimmick'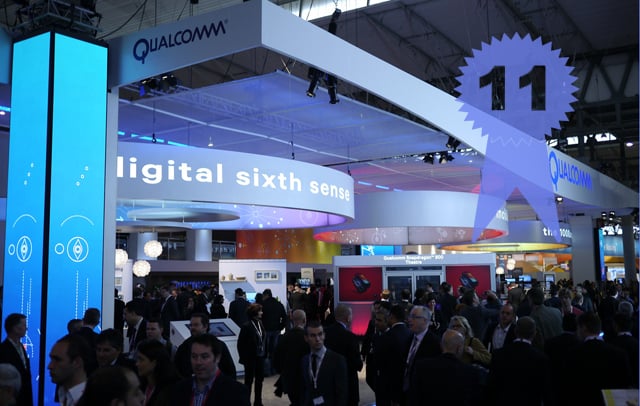 Qualcomm (NASDAQ:QCOM), the world's biggest supplier of chips for mobile devices, is taking shots at Apple's (NASDAQ:AAPL) 64-bit iPhone 5S chip, saying that it's a "marketing gimmick" that actually does very little for consumers.
In an interview with TechWorld, Qualcomm Senior Vice President and Chief Marketing Officer Anand Chandrasekher said: "I know there's a lot of noise because Apple did [64-bit] on their A7. I think they are doing a marketing gimmick. There's zero benefit a consumer gets from that."
A 64-bit chip is supposed to make memory more accessible, but according to Chandrasekher, it's irrelevant on a device below 4GB of RAM. The iPhone 5S only has 1GB of RAM. "Predominantly … you need it for memory addressability beyond 4GB. That's it," he said to TechWorld. "You don't really need it for performance, and the kinds of applications that 64-bit get used in mostly are large, server-class applications."
The iPhone 5S is the first smartphone to have a 64-bit chip, which Apple has used to promote the device as capable of doing desktop-style computing, claiming that it runs twice as quickly as previous iPhone models. According to TechWorld, several benchmark tests have called those assertions about the device into question.
Chandrasekher said that Qualcomm is planning to make its own 64-bit mobile chip, but that the technology will be more appealing for engineers and developers than for consumers. "From an engineering efficiency standpoint it just makes sense to go do that. Particularly the OS guys will want it at some point in time," he said, though he didn't give a time frame for when the chip would become available.
Chandrasekher is not the only person to criticize Apple's use of the 64-bit technology. According to one report from Apple Insider, the technology has netted skepticism from professional and amateur techies, who have echoed Chandrasekher's sentiments that the chip is basically a marketing ploy.
Follow Jacqueline on Twitter @Jacqui_WSCS
Don't Miss: Here's Why Apple's iPhone 5S Delay Isn't All Bad.