Qualcomm: Apple's A7 Chip Surprised the Industry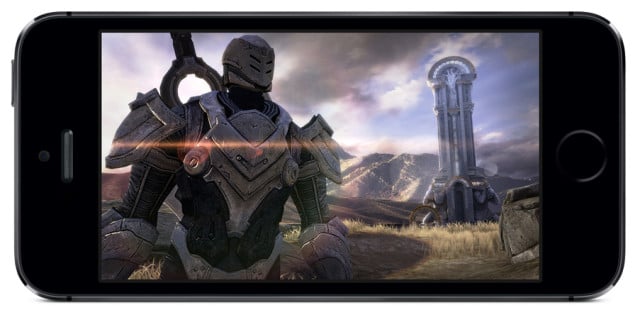 It seems that despite Qualcomm's (NASDAQ:QCOM) attempts to downplay the breakthroughs of the 64-bit A7 chip that first appeared in Apple's (NASDAQ:AAPL) iPhone 5S, Qualcomm and its competitors are actually busy racing to finish their own 64-bit processors in the wake of the much sought-after 5S's highly anticipated release.
The iPhone 5S made headlines for being the first smartphone to have a 64-bit processor instead of the usual 34-bit model. And while computers have been running on 64-bit chips for years, the advent of the 5S marks the first time the processors have been seen in a smartphone. So what's the hoopla all about? The upgrade allows the smartphone to handle data in much larger pieces, meaning that it processes information at an astoundingly fast rate.
Qualcomm has been backpedaling ever since former Chief Marketing Officer Anand Chandrasekher told the IDG news service in October that he believed Apple's 64-bit A7 chip was a "marketing gimmick," saying, "there's zero benefit a consumer gets from that." Chandrasekher has since been reassigned and no longer appears on the company website's leadership page.
Qualcomm and other competing chip manufacturers are already behind the proverbial eight-ball, however. Because Qualcomm makes chips for a multitude of different phone manufacturers — Nokia, LG, Samsung, Motorola and Sony, just to name a few — the company face still further challenges. Qualcomm's 64-bit chip will need a number of small tweaks and alterations in order to integrate into each individual manufacturer's phones, while Apple needs only to produce one chip a year.
It seems strange that Apple would have such an easy time catching its competitors off guard, but the general consensus in the mobile technology world seemed to be that the 64-bit chip was in the near-distant future. The idea was that most smartphones weren't capable of taking advantage of the added power a 64-bit chip would provide, HubSpot reports. One Qualcomm insider put it frankly to the blog: "Apple kicked everybody in the balls with this. It's being downplayed, but it set off a panic in the industry."
As a result of the pioneering processor, Samsung (SSNLF.PK) is rumored to be ready to release a 64-bit chip early next year. Qualcomm recently announced its own 64-bit Snapdragon processor, which the company hopes to see in smartphones by the second half of 2014. Apple, meanwhile, is already plugging away at its next-generation, A8 chip, which will power the iPhone 6 and is expected to be released in 2014.
Don't Miss: Krispy Kreme Is Getting Ready to Glaze Donuts in India.