Qualcomm Will Be Late to the Smartwatch Holiday Party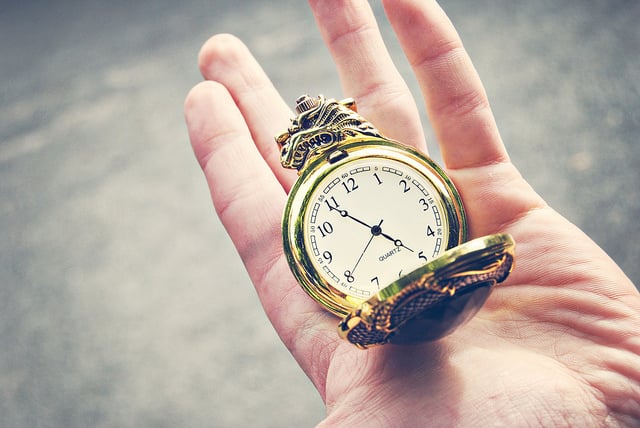 Qualcomm (NASDAQ:QCOM) seems to be falling behind both its own schedule and the wearable tech market as a whole with its Toq smartwatches, which were supposed to be ready sometime in October and still haven't shipped. Qualcomm has made some vague promises that the device will go on sale by the holidays, but if it's not ready by Black Friday, Qualcomm doesn't have much hope for the device to compete against smartwatches from Samsung Electronics (SSNLF.PK), startup Pebble, and Sony (NYSE:SNE).
According to a report from All Things D, Qualcomm had originally announced that its Toq devices would start shipping in mid-October, which clearly hasn't happened. At the time, the company seemed optimistic about jumping on the wearable tech bandwagon.
"We expect to make tens of thousands of these, not hundreds of thousands," Qualcomm executive Rob Chandhok said in an interview at the time of the announcement, according to All Things D. "A success, for us, looks like our partners picking up and running with this. Qualcomm isn't turning into a consumer electronics company."
Qualcomm is using the watch to show off its technology, particularly the device's color Mirasol display, and entice potential consumer tech buyers. Qualcomm's device will work like most other smartwatches as an alternative and easier way to interact with users's smartphones. The device is expected to be priced around $300.
Meanwhile, Samsung's Galaxy Gear and Sony's Smartwatch 2 have already started shipping, and Pebble just announced an attractive software update to appeal to users of Apple's (NASDAQ:AAPL) iOS 7 operating system. The update allows users to interact with all the apps on their iPhone via the smartwatch, while in the past Pebble's device only allowed iPhone users to see texts, emails, and incoming calls. The update also makes it easier for app developers to design apps specifically for the watch itself.
If Qualcomm can't get its devices into stores by Black Friday, it likely won't sell the "hundreds of thousands" that Chandhok discussed last month, but since Qualcomm isn't a consumer tech company it will still have the chance to dazzle potential customers with the watch's color display, no matter how late the watch makes it to market.
Follow Jacqueline on Twitter @Jacqui_WSCS
Don't Miss: Qualcomm Guidance Misses the Mark: What's Next for the Chipmaker?