Radar Movers: Apple and Google Drop 1%, Pandora Plunges 7%
Shares of Facebook (NASDAQ:FB) dodged a broad market pullback on Friday and continue to edge higher in late afternoon hours. The company continues to receive positive exposure from its new "Home" product. It is best described as a set of features that blur the line between application and operating system. A report published by eMarketer suggests that Facebook, already the number-two ad publisher in the country, will increase its mobile-ad revenue from $390.9 million in 2012 to $1.86 billion in 2017, a 376 percent increase.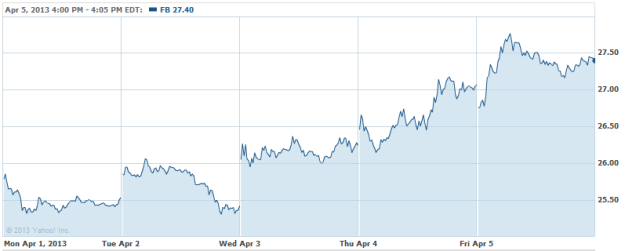 Microsoft (NASDAQ:MSFT) shares climbed higher on Friday in the face of a report from Gartner saying Apple devices will overtake sales of devices running the Windows platform by 2015. Although Microsoft has an established foothold in the traditional corporate computer market, it may find its Windows operating platform becoming less important in the overall market as more consumers shift from desktop to mobile device usage. Gartner predicts that that the traditional PC market will decline by 7.6 percent this year alone.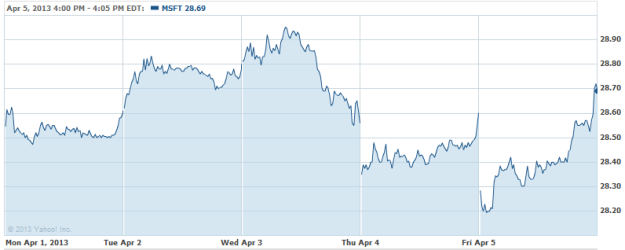 Apple (NASDAQ:AAPL) and Google (NASDAQ:GOOG) shares both fell more than 1 percent on Friday, despite positive news on a lawsuit. The two companies, and several other technology companies will not face a class action lawsuit over an alleged anti-poaching conspiracy — for now. U.S. District Judge Lucy Koh said the plaintiffs had not yet demonstrated that their lawsuits had enough in common to be designated with the class certification, reports Reuters.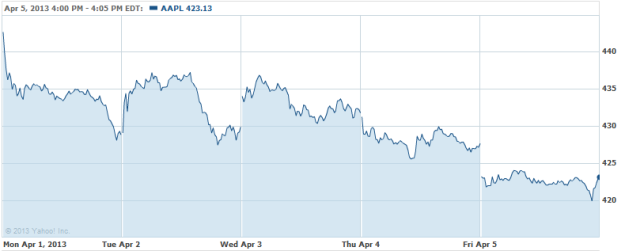 Shares of Pandora (NYSE:P) plunged more than 7 percent on Friday. According to sources via CNET, Apple is on the verge of completing an iRadio deal with Warner Music and Universal Music Group, two of the biggest music labels in the industry. Apple was able to sway several music labels by offering alternative sources of revenue linked to the streaming service. However, according to CNET's sources, Sony Music Group is not yet on board.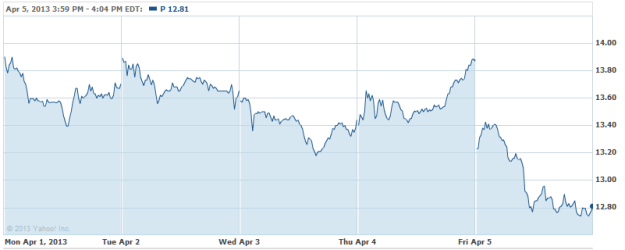 Don't Miss: 3 Simple Steps to Improve Your Retirement Nest Egg