Radar Movers: Apple Launching iPhone Trade-In Program, Verizon Is Spying On You
Shares of Gap (NYSE:GPS) jumped 2.7 percent in late afternoon hours. The clothing retailer posted May same-store sales that increased 7 percent, easily beating expectations of only 4.1 percent. "We are pleased with the positive customer response to summer product across our brands and the continued momentum in the business," said Glenn Murphy, chairman and chief executive officer.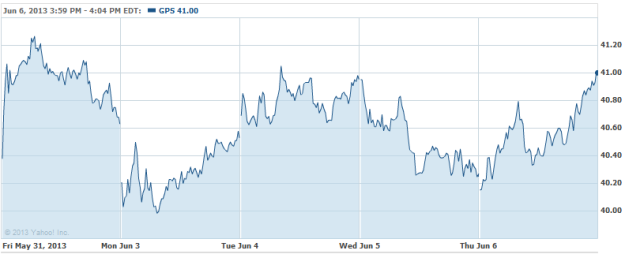 Quiksilver (NYSE:ZQK) shares plunged more than 9 percent in late afternoon trading. The company reported a quarterly loss of 12 cents per share, compared to estimates calling for a gain of 4 cents per share. Quiksilver also reported worse-than-expected revenue.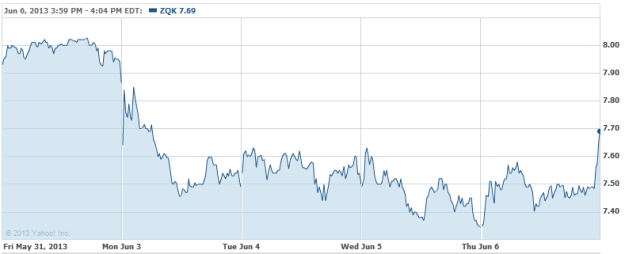 Shares of Verizon Communications (NYSE:VZ) surged more than 3 percent on Thursday, despite a report from The Guardian about a top secret court order from the Obama administration to obtain the records of millions of Verizon Wireless customers. The report elucidates that the Federal Bureau of Investigation was granted the access back in April to require Verizon to hand over its customers' telephone records to the National Security Agency, to help deter violence and terrorist threats. Shares of AT&T (NYSE:T) gained 1.6 percent.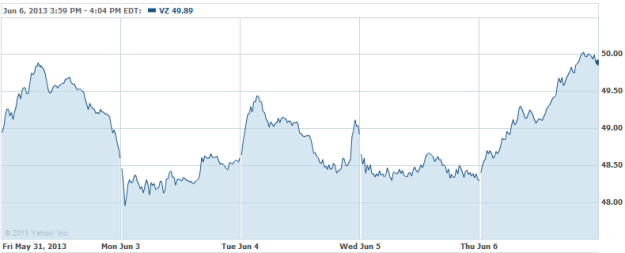 Apple (NASDAQ:AAPL) shares closed 1.5 percent in the red on Thursday, but finished the day off of the lows. According to people familiar with the situation and Bloomberg, Apple is starting an iPhone trade-in program sometime this month to drive users to upgrade to the iPhone 5.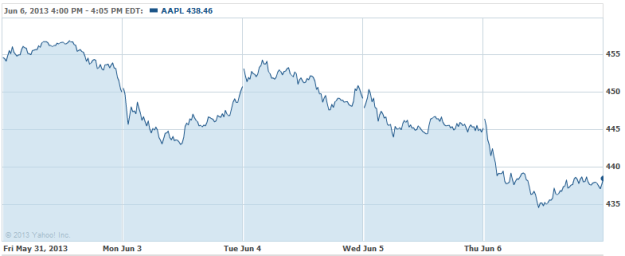 Don't Miss: 5 Signs the American Consumer Is On Life Support
Follow Eric on Twitter (@Mr_Eric_WSCS)