Radar Movers: Apple Receives Prestigious Approval, Verizon and Vodafone Jump 1%
Shares of Verizon Communications (NYSE:VZ) and Vodafone (NASDAQ:VOD) jumped about 1 percent in late afternoon hours. Verizon Wireless announced it will pay its two parent companies a dividend of $7 billion in June. Verizon Wireless is a joint venture between Verizon Communications, which owns 55 percent of the partnership, and Vodafone, which owns 45 percent of the partnership.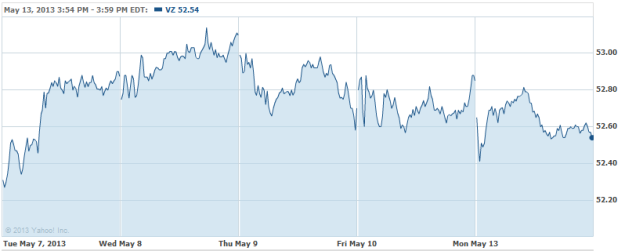 Hewlett-Packard (NYSE:HPQ) shares edged slightly lower in late afternoon trading. AllThingsD reports the computer company has "no interest" in selling Autonomy, the British software firm it purchased in 2011, which eventually led to a $5 billion write down.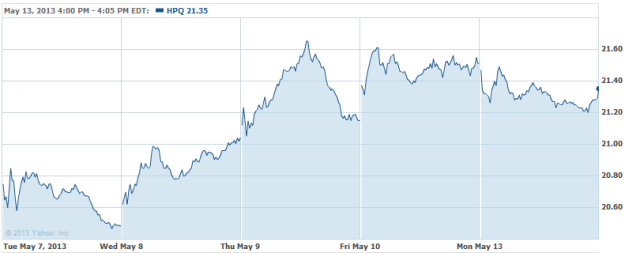 Shares of Dell (NASDAQ:DELL) closed higher on Monday and continue to attract attention in late afternoon hours. A specialized committee at Dell has written a letter to Carl Icahn, asking for further details on his updated bid for a stake in the company. More specifically, the company is especially interested in how Icahn and his associates intend to finance the venture — which will be interesting, as many believe that Icahn still hasn't figured that tidbit out himself.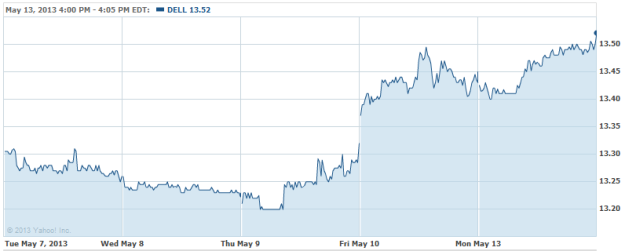 Apple (NASDAQ:AAPL) shares continue to slowly grind higher. The company received its Department of Defense security approval, which covers all of Apple's iOS 6-powered devices. Despite the small size of the overall Department of Defense market, it is still a prestigious market for smartphone manufacturers to be associated with. Some consumers place a high value on the Pentagon's security designation.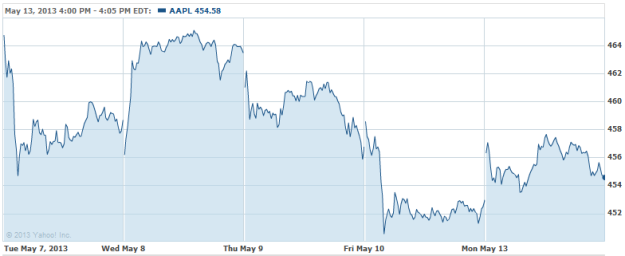 Don't Miss: College Grads: Overqualified and Underprepared?