Radar Movers: Berkshire Hathaway Makes $5.6 Billion Deal, Apple Dodges Market Pullback
Shares of Alcoa (NYSE:AA) sank more than 1 percent in late afternoon hours. Credit ratings agency Moody's downgraded the company's rating to junk status, citing lower aluminum prices. On the positive, Moody's also said Alcoa has made itself more productive. Alcoa now has a credit rating of Ba1, the highest non-investment grade available.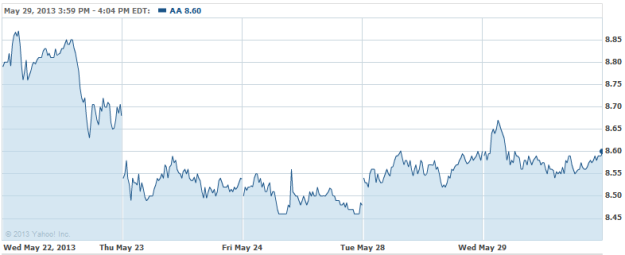 NV Energy (NYSE:NVE) shares surged more than 23 percent in late afternoon trading. MidAmerican Energy Holdings, a unit of Warren Buffett's Berkshire Hathaway (NYSE:BRKA), announced it agreed to buy NV Energy for about $5.6 billion, or $23.75 per share. "By joining forces with MidAmerican, we will gain access to additional operational and financial resources," Michael Yackira, chief executive officer of NV Energy said in a statement."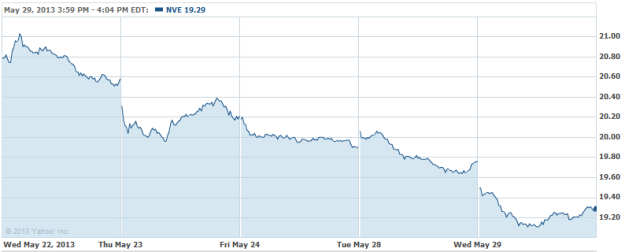 Shares of Facebook (NASDAQ:FB) plunged 3.2 percent on Wednesday, and continued to edge lower in late afternoon hours. The social media giant continues to tell investors and fans that mobile is the future. Speaking in Racho Palos Verdes, California at the All Things D conference, Sheryl Sandberg, Facebook's chief operating officer, fielded questions on stage as she explained her workforce's focus. According to Market Watch, Sandberg explains, "Mobile is the top goal right now. Every product team is focused on mobile."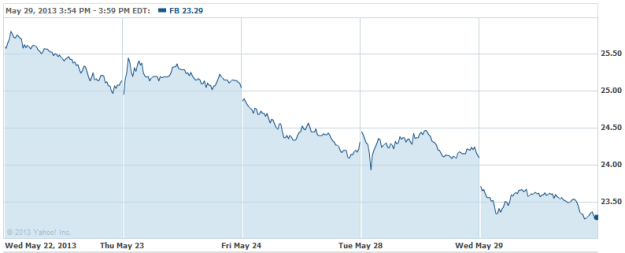 Apple (NASDAQ:AAPL) shares managed to dodge the broad market decline on Wednesday. At the All Things D conference, chief executive Tim Cook said Apple has "some incredible plans" and several more "game changes" in the works. He also revealed that the tech giant sold 13 million Apple TVs since launch, and purchased 9 companies since October. Cook intends to pick up the pace on company acquisitions this year.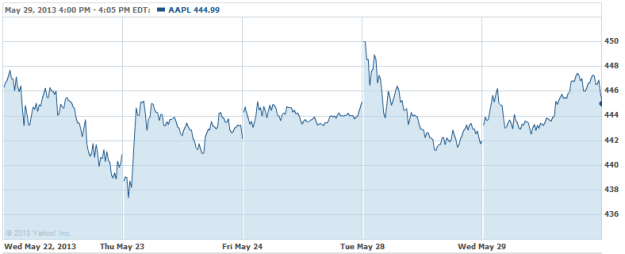 Don't Miss: Do Americans Desperately Need a Paid Vacation?
Follow Eric on Twitter (@Mr_Eric_WSCS)