Radar Movers: General Motors Jumps 2.3%, Apple Breaks Below $400
Shares of Bed Bath & Beyond (NASDAQ:BBBY) edged slightly lower in late afternoon hours. The retail company reported quarterly earnings of 93 cents per share, in line with expectations. However, the full-year profit outlook was slightly below estimates.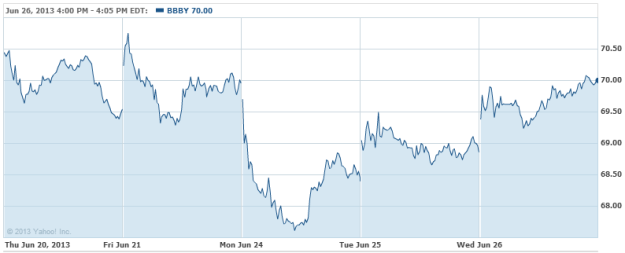 Clearwire (NASDAQ:CLWR) dropped more than 2 percent in late afternoon trading. Satellite service provider Dish Network (NASDAQ:DISH) announced it is withdrawing its tender offer to acquire Clearwire. The news comes about a week after Sprint Nextel (NYSE:S) raised its offer for the wireless company to $5 per share. Clearwire shareholders are scheduled to vote on the deal on July 8.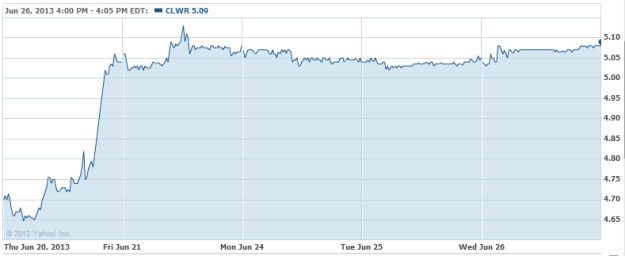 Shares of General Motors (NYSE:GM) jumped 2.3 percent on Wednesday. The company's Chevrolet Spark has been advertised as the perfect driving solution, "designed to fit into your life and city." As it turns out, Chevy couldn't be more right — sales demonstrate the Spark fits quite nicely into Americans' lives. According to Autoblog, after only 12 months in the U.S., the car has been credited with 26,869 sales, surpassing GM's estimates for the hatchback by more than 35 percent.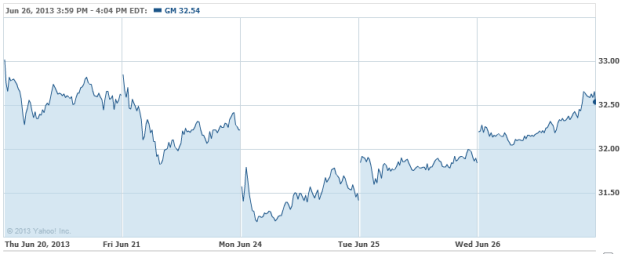 Apple (NASDAQ:AAPL) shares closed below $400 on Wednesday for the first time since April. The tech giant appears to have lost some market share in Western Europe as the overall demand for smartphones has declined. According to the latest IDC statistics, Apple saw its total unit shipments to the Western European smartphone market decline by 11 percent in the first quarter of this year, compared to the same period last year. Meanwhile, Samsung (SSNLF.PK) grew the number of its unit shipments by 31 percent from the first quarter of 2012, giving it a 45 percent share of the Western European smartphone market in the first quarter of this year.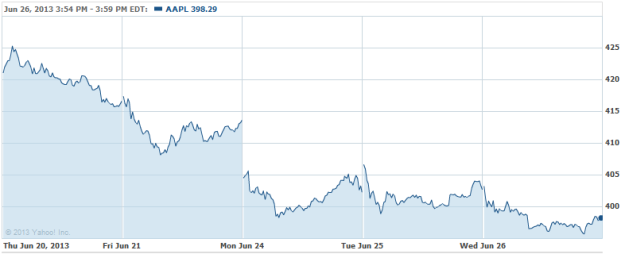 Don't Miss: Enjoy the Housing Boom While it Lasts
Follow Eric on Twitter (@Mr_Eric_WSCS)