Radar Movers: HP Surges 13%, Apple Avoids Market Sell-Off
Shares of J.C. Penney (NYSE:JCP) edged slightly higher in late afternoon hours. The retailer increased its 5-year credit facility from $1.75 billion to $2.25 billion. The increase should help dampen any funding concerns. Ken Hannah, chief executive officer, said, "We are extremely pleased with the consummation of our term loan and the success of our tender offer. We appreciate the strong demand from investors and their confidence in J.C. Penney's future. This new funding gives us the financial flexibility to pursue our plans to put the Company back on a path to profitable growth."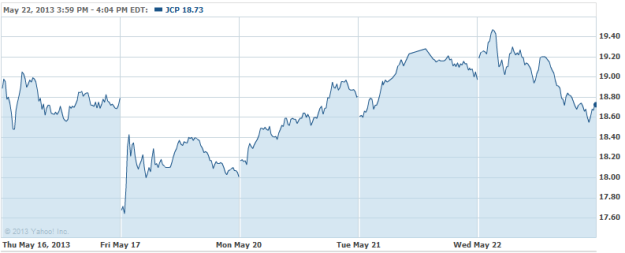 Pandora Media (NYSE:P) shares jumped nearly 2 percent on Wednesday, but dipped in late afternoon hours. The streaming music company became friends with Facebook (NASDAQ:FB). Pandora can now be linked to your social-media account, making it easier than ever to share songs with friends. Details about Pandora activity will be displayed on the music section of your Facebook profile, as well as popping up in the news feeds of the friends you interact with most. This integration is the result of talks between Pandora and Facebook that have gone on for the last year and a half.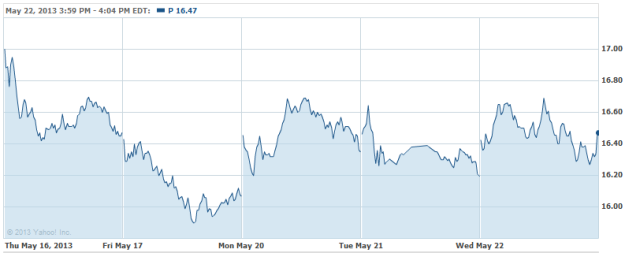 Shares of Hewlett-Packard (NYSE:HPQ) surged more than 13 percent after reporting financial results for the second quarter. Net income fell to $1.08 billion (55 cents per share), compared to $1.59 billion (80 cents per share) a year earlier. However, the company raised the lower end of its full-year outlook by 10 cents to $3.50 per share to $3.60 per share.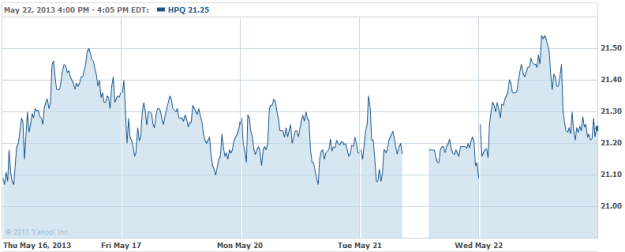 Despite a broad market sell-off, Apple (NASDAQ:AAPL) shares finished the day in the green and continued to attract attention in late afternoon trading. Morgan Stanley's Katy Huberty has pointed out that iPhone sales seem to be tracking above initial estimates, for about 31 million units during the June quarter. Morgan Stanley's own estimate was about 26 million units, while the Street consensus falls at 27 million.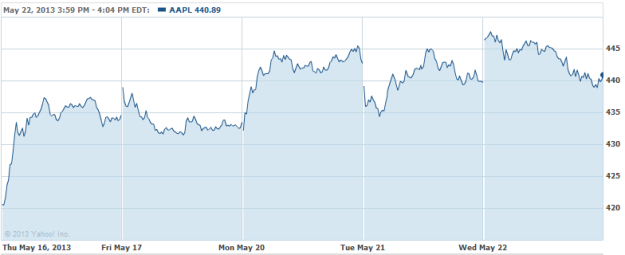 Don't Miss: Is the Housing Bubble Already Making a Comeback?
Follow Eric on Twitter (@Mr_Eric_WSCS)