Radar Movers: J.C. Penney Sinks 5%, Apple and Nike Climb Higher
Shares of JPMorgan Chase (NYSE:JPM) edged slightly higher on Thursday. In advance of the upcoming IPO, Twitter has recruited two additional banks, J.P. Morgan Chase & Co. and Morgan Stanley, to help lead its coming initial public offering, reported inside sources, who elaborated that the banks will join Goldman Sachs Group Inc., which up until now has been collaborating solely with Twitter to ready its confidential IPO filing and will remain in the top role. The firm announced its still-private filing with a tweet earlier in September. Twitter's IPO might happen in November, said the sources, and that the secret IPO filing was made weeks before the tweet.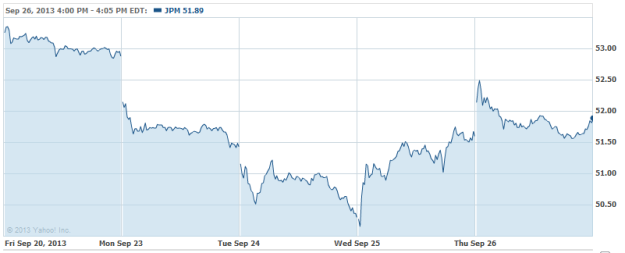 J.C. Penney (NYSE:JCP) shares sank more than 5 percent in late afternoon hours. The struggling retailer announced it will sell 84 million shares of common stock in a secondary offering. J.C. Penney intends to use the net proceeds from the sale for general corporate purposes. Goldman Sachs is serving as the sole book-running manager for J.C. Penney.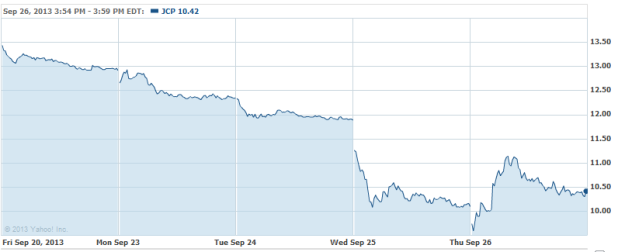 Shares of Nike (NYSE:NKE) surged 6 percent in late afternoon trading. Nike reported better-than-expected quarterly earnings of 86 cents per share, compared to Wall Street's estimate of 78 cents per share. "We had a great first quarter driven by our unrelenting commitment to delivering innovative products and services to athletes around the world," said Mark Parker, Nike CEO. "Our powerful portfolio of businesses combined with unmatched leadership and resources allows us to capitalize on opportunities that drive long-term value for our shareholders."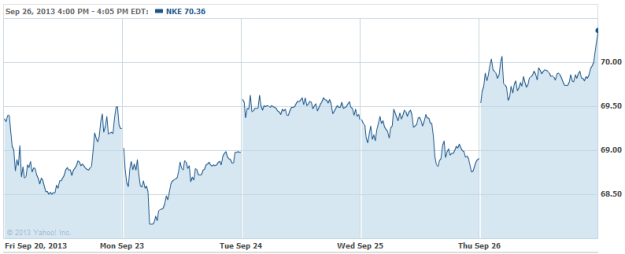 Apple (NASDAQ:AAPL) shares gained almost 1 percent on Thursday and continued to edge higher in late afternoon hours.Yet another leaked image of a China Mobile (NYSE:CHL) advertisement promoting the sale of Apple's iPhones suggests that the Cupertino, California-based company may be closer than ever to inking a deal with China's largest mobile carrier. According to MyDrivers, the poster says that China Mobile will offer the "strongest iPhone" with full support for both 3G and 4G networks. Although the TD-LTE versions of Apple's iPhone 5S and iPhone 5C have already been approved for use on China's networks, the Ministry of Industry and Information Technology has yet to issue 4G operating licenses to the country's carriers.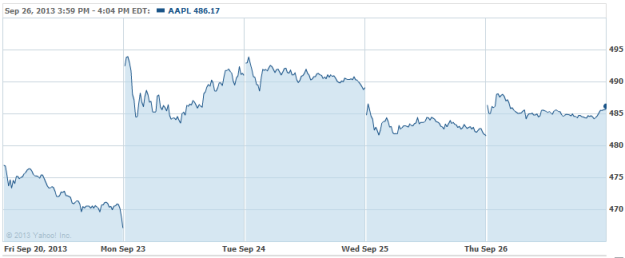 Don't Miss: 5 Reasons Why You Don't Feel Wealthier
Follow Eric on Twitter @Mr_Eric_WSCS