Radar Movers: Microsoft Makes New 52-Week High, Apple Gains Market Share Abroad
Despite a broad market sell-off, shares of Krispy Kreme Doughnuts (NYSE:KKD) surged 21 percent on Friday. The company recently reported quarterly earnings of 20 cents per share, with revenue of $121 million. Analysts expected earnings of 17 cents per share, with revenue of $116 million.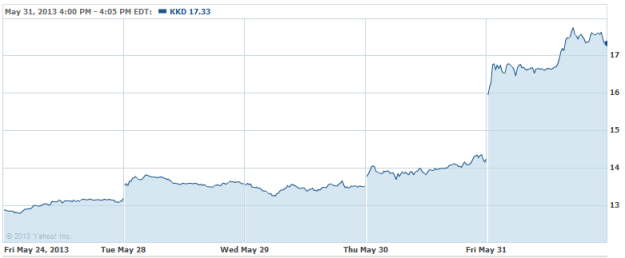 Microsoft (NASDAQ:MSFT) shares touched a fresh 52-week high before closing slightly in the red. The tech giant is giving its all as far as the Xbox One. It will reportedly place $1 billion in investments for game development, both to finance new in-house studios and secure exclusive titles. The Xbox One is expected to have 15 Microsoft exclusives in its first year of availability, including eight new titles. Shares of Sony (NYSE:SNE) sank 3.3 percent on Friday.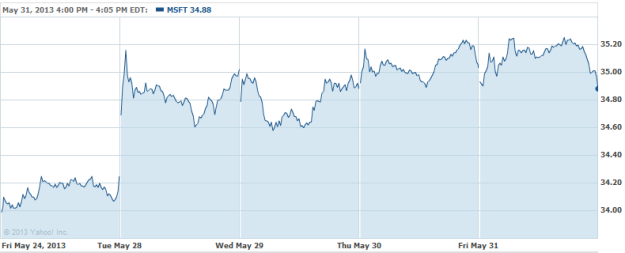 Shares of Starbucks (NASDAQ:SBUX) edged slightly lower in late afternoon hours. A recent report by The Telegraph illuminates where a Starbucks cafe in Hong Kong's financial district gets its water from: a tap in a lavatory, conveniently located next to a urinal. The shop admits to having been brewing its coffee from the faucet, located in a "dingy washroom" in the building's parking garage since its opening in 2011. Unsurprisingly, upon hearing that their morning pick-me-up came straight from a lavatory's tap, former Starbucks regulars and clientele have voiced their outrage and disbelief.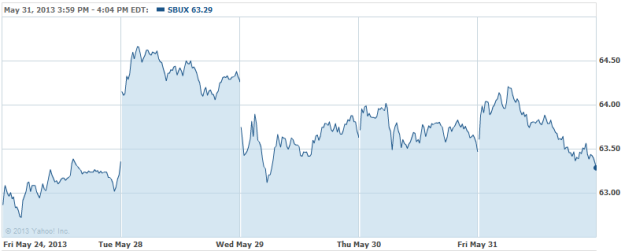 Apple (NASDAQ:AAPL) shares held relatively stable on Friday and edged slightly higher in late afternoon hours. Thanks to price discounts and an equal monthly installment plan option, Apple has managed to boost the sales of its iPhone by 300 to 400 percent in India over the last several months, according to Credit Suisse via the Economic Times.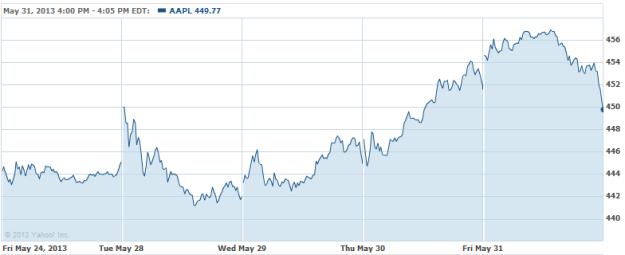 Don't Miss: The 'Recovery' is Weaker Than You Think
Follow Eric on Twitter (@Mr_Eric_WSCS)