Radar Movers: P&G Goes Old School, Hedge Funds Still Love Apple
Ford Motor (NYSE:F) shares closed the day slightly lower, but recovered the losses in late afternoon hours. Come October 2016, the automaker will not only be saying "Cheerio" to Australia, but also to the Ford Falcon, a vehicle that has exclusively been produced in Australia. The country has sold less than 20,000 Falcons annually in the past two years. According to The Detroit News, Bob Graziano, president and CEO of Ford Australia told journalists Thursday, "The Falcon name is inextricably linked to Australia and being produced here … We will retire that name when we retire that vehicle (in 2016)." Shares of General Motors (NYSE:GM) traded relatively flat.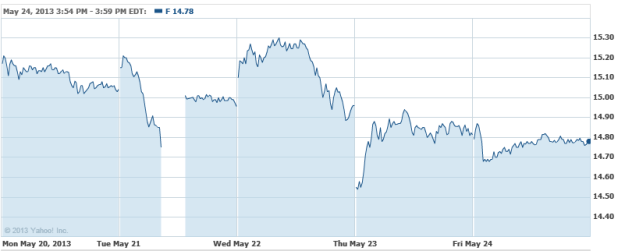 Shares of Procter & Gamble (NYSE:PG) surged 4 percent on Friday and continued to climb higher in late afternoon hours. The world's largest consumer-products maker has replaced Chief Executive Officer Robert McDonald with his predecessor A.G. Lafley. The decision ends McDonald's four-year battle to help the company adapt to growing global competition and more frugal customers. McDonald has been under scrutiny from investors, who accused him of not doing enough to reduce P&G's cost structure.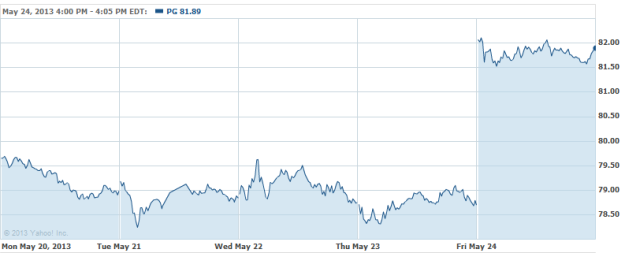 L Brands (NYSE:LTD) sank nearly 3 percent on Friday, but the company declared its regular quarterly dividend of 30 cents per share, payable on June 21 with an ex-date of June 5.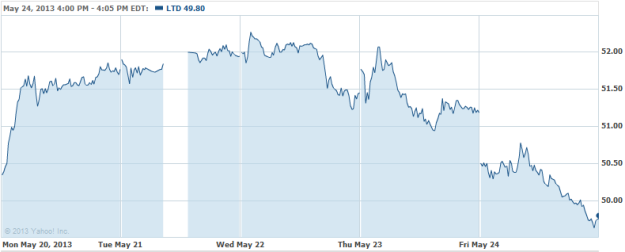 Shares of Apple (NASDAQ:AAPL) edged slightly higher on Friday, and continued to attract attention in late afternoon hours. Despite the decline in the stock price over the past several months, a total of 188 hedge funds owned shares of Apple in the first quarter, according to statistics provided by the WSJ. That makes Apple the most commonly held stock among hedge funds.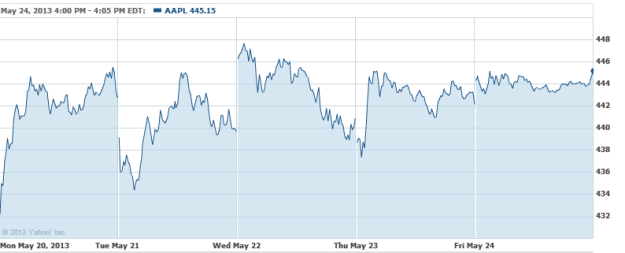 Don't Miss: The Horrors of Student Debt Hit the Small Screen
Follow Eric on Twitter (@Mr_Eric_WSCS)