Radar Movers: Saks Surges 18%, Apple Chats With Congress About Taxes
Shares of Saks (NYSE:SKS) surged more than 18 percent in late afternoon hours. The company has reportedly hired Goldman Sachs (NYSE:GS) to help it seek strategic alternatives, including a possible sale.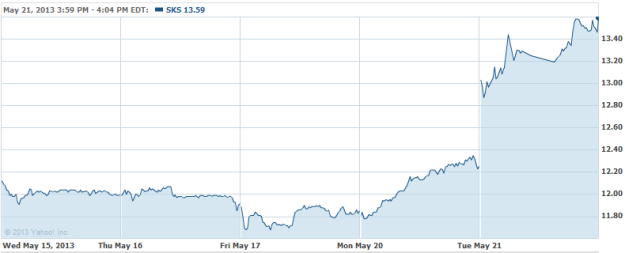 After jumping 4.7 percent on Tuesday, Merck (NYSE:MRK) shares gained another 1 percent in late afternoon trading. The pharmaceutical giant announced an accelerated $5 billion share repurchase agreement. "This accelerated share repurchase demonstrates our commitment to delivering increased value to shareholders in the short term, while continuing to invest in the important opportunities that will drive our long-term growth," said Kenneth C. Frazier, chairman and chief executive officer.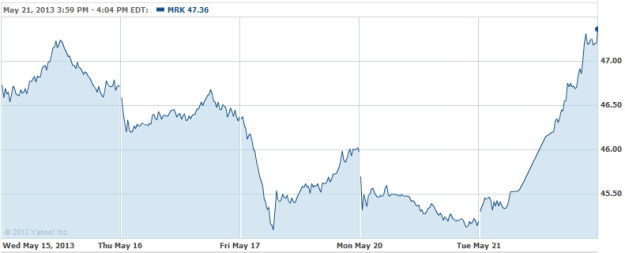 Shares of NetApp (NASDAQ:NTAP) jumped 2.5 percent in late afternoon hours. The company reported better-than-expected earnings for the fourth quarter, and increased its stock repurchase program $1.6 billion to $3 billion. NetApp will also start paying a dividend of 15 cents per share.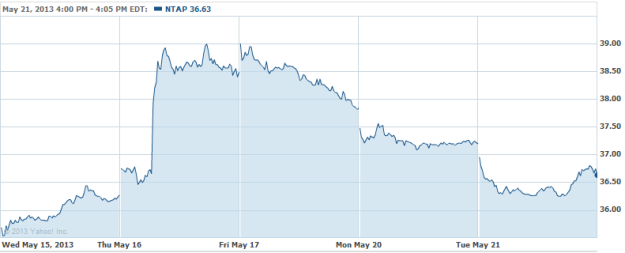 Apple (NASDAQ:AAPL) shares closed nearly 1 percent in the red on Tuesday and continued to edge lower in late afternoon trading. Apple CEO Tim Cook appeared before the U.S. Senate's permanent investigations subcommittee to discuss tax practices. The tech giant makes a decent chunk of its revenue from abroad, and it can move that money around between subsidiaries to keep it in countries with lower taxes. It can also keep that money abroad to avoid a steep repatriation tax. As Cook asserted in the opening moments of his testimony, Apple paid a corporate tax rate of 30.5 percent in 2012, which resulted in a tax bill of $6 billion. The iPhone maker was not brought before the Senate because it violated the law, but because an analysis of the company's current practices will serve to further the legislative body's attempt to draft new tax codes.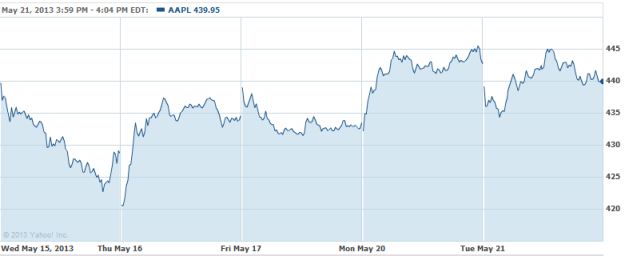 Don't Miss: How Much Money Do Americans Need to Make Ends Meet?