Radar Movers: Walmart and Facebook Gain 1%, Apple iWatch Coming This Year?
Shares of Walmart (NYSE:WMT) closed almost 1 percent higher on Friday. The world's largest retailer approved a $15 billion stock repurchase program at the annual shareholder meeting. It is the first new buyback plan in two years.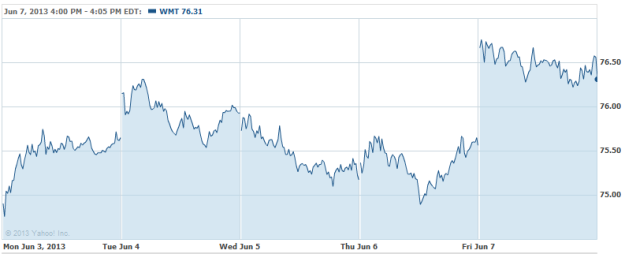 Facebook (NASDAQ:FB) shares climbed 1.4 percent on Friday and continued to edge slightly higher in late afternoon hours. The social-media giant reported that it will be closing down more than half of its 27 ad units over the next six months as part of an effort to "simplify our offerings." The company explained, "Over the past year, we have been gathering feedback from marketers about our ads products. One point we heard loud and clear is that we need to simplify our product offering. As the services we provide to marketers have grown, so have our new products; while each product may be good on its own, we realized that many of them accomplish the same goals."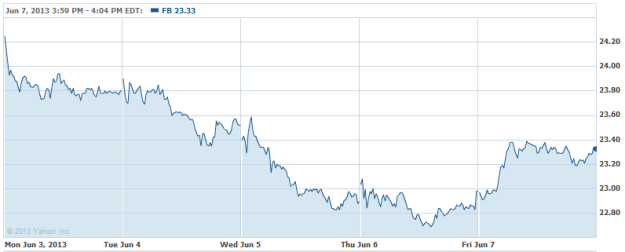 The Boeing Company (NYSE:BA) was the best performer in the Dow Jones Industrial Average on Friday, despite the company being found to have overcharged the Pentagon by $13.7 million, according to the agency's inspector general.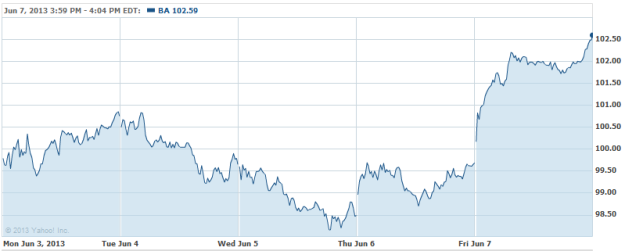 Shares of Apple (NASDAQ:AAPL) reversed its loses during the day to finish nearly 1 percent higher. Some analysts still believe the company will release the long-rumored iWatch before the end of this year. Citigroup analyst Glen Yeung wrote in a note to investors via CNET that, "We believe iWatch is in a greater state of readiness, with the supply chain now waiting for the production go-ahead from Apple. We suspect the go/no-go decision will be made in June and are leaning toward a 'go' outcome at this time."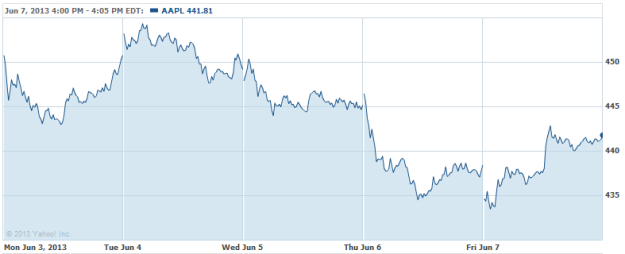 Don't Miss: Is Money Still a Taboo Topic for Couples?
Follow Eric on Twitter (@Mr_Eric_WSCS)