Radar Movers: Yahoo Not Afraid to Spend Money, Apple Takes Heat for Offshoring Money
Shares of Urban Outfitters (NASDAQ:URBN) plunged more than 4 percent in late afternoon hours. The company reported quarterly earnings of 32 cents per share, above expectations of 29 cents per share. However, sales came in at $648 million, weaker than the $656 million expected.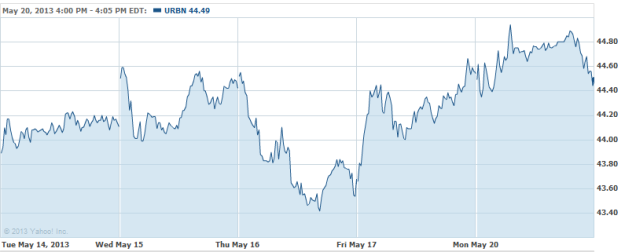 TiVo (NASDAQ:TIVO) shares jumped almost 1 percent in late afternoon hours. The company reported a quarterly loss of 9 cents per share, beating expectations calling for a loss of 14 cents per share. Tom Rogers, president and chief executive officer of TiVo, said, "The solid financial results this quarter were the outcome of strong operational execution across our business. Our advanced television innovation is helping to drive the global adoption of TiVo as we increased our MSO subscription base by 277,000 subscriptions, our strongest quarter of MSO subscription additions in seven years."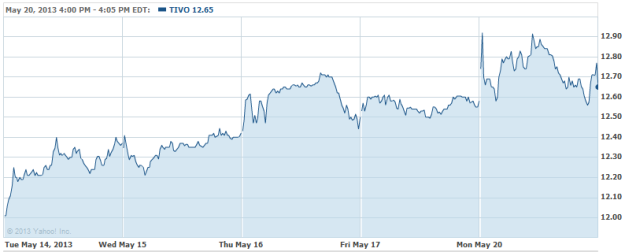 Shares of Yahoo! (NASDAQ:YHOO) edged slightly higher on Monday and continued to rise in late afternoon trading. Yahoo announced that it is buying the blogging network Tumblr for approximately $1.1 billion, which will help the company lure in users as well as advertisers. This is Marissa Mayer's priciest acquisition to date, but it could also be the most beneficial, and the high price Yahoo is paying, which represents about a fifth of the company's $5.4 billion cash stockpile, underscores the deal's importance to Mayer's turnaround attempt. Google (NASDAQ:GOOG) shares also edged higher in late afternoon trading.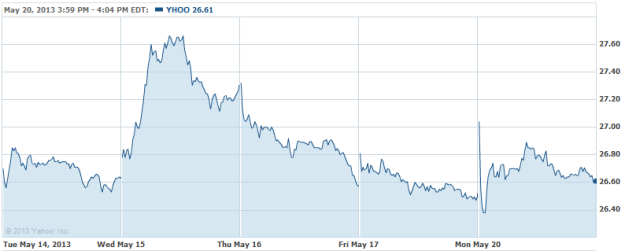 Apple (NASDAQ:AAPL) shares jumped 2.2 percent on Monday, despite the tech giant receiving heat from Congress over its tax practices. The Senate is investigating the $100 billion in cash that Apple has stored overseas, and how keeping that money offshore affects U.S. taxes. In the testimony, which is available in full on Apple's website, Tim Cook argues that Apple is the largest corporate income tax payer in the U.S. and there is no need for Apple to repatriate its overseas cash. Apple plans to pay $7 billion in taxes to the U.S. Treasury this year.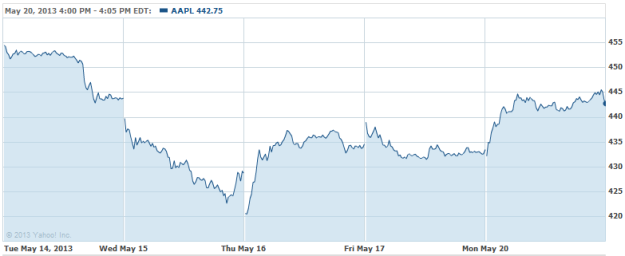 Don't Miss: This Gun Maker Should Send President Obama a Thank You Note