Report: Amazon Will Be First to Offer Free Smartphone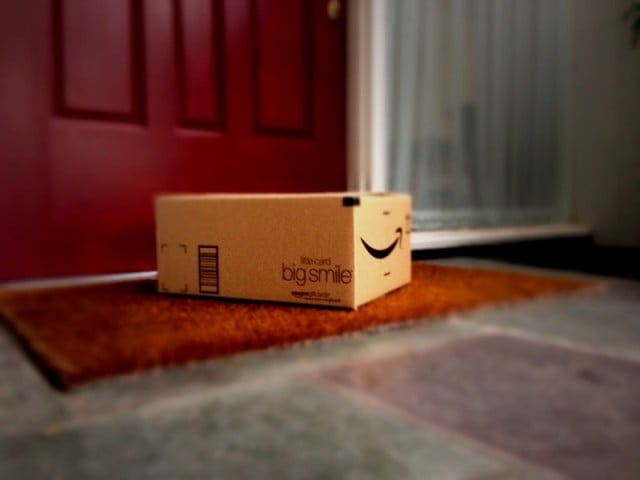 Which technology company will be the first to offer a free smartphone is the question of the day.
Along with Amir Efrati, Jessica Lessin — a former reporter and editor for the Wall Street Journal — devoted the most recent post on her technology blog to analyzing that question. She learned through sources familiar with Amazon's (NASDAQ:AMZN) business that the e-commerce giant is considering giving away its long-planned smartphone for free. Of course, whether it is financially feasible for Amazon to offer the device for free depends on several factors; for example, the company must be able to arrange favorable deals with hardware partners, according to the source, who, along with several other people familiar with Amazon's smartphone initiative, expressed skepticism that the company would be able to sell the device for free, the blog post noted.
Complicating the company's quest is the fact that it will be have to find a manufacturer that has not committed to producing only Android devices approved by Google (NASDAQ:GOOG). Already, Amazon's Kindle tablet is powered by a so-called "forked" version of Android, meaning it uses the open-sourced version of the operating system. The company's smartphone will likely be run on the forked version of Android as well. The Google-approved devices come with pre-loaded Google apps, but Amazon's forked version does not. After all, a mobile platform cluttered by pre-loaded Google apps would make branding difficult for Amazon, and branding is of utmost importance to Amazon's free smartphone strategy. In order to offer a phone that costs approximately $200 to manufacturer for free, costs must be made up elsewhere. The most obvious solution is to use applications to steer users to purchase items on Amazon.com and buy digital media and other apps through its online store, which is why Google-branded apps would pose a problem. Amazon could also sell digital advertisements to be shown on its smartphones — a concept pioneered on its low-cost Kindle tablets.
There is a slight precedent for this plan in the mobile software industry, if not in the closely related hardware industry; Google gives its mobile operating system Android away for free, enabling hardware manufacturers, carriers, and app developers to make their own improvements to the software. That strategy helped Android become the most popular, and therefore most successful, smartphone ecosystem; the platform ran about 79 percent of all smartphone shipped in the second quarter of 2013. With the open-source model, Google employs a far different philosophy than Apple (NASDAQ:AAPL), which relies on the strength of its premium brand to sell smartphones.
As for hardware, incumbents in the handset industry Samsung (SSNLF.PK) and Apple — a company that also develops its own mobile software — have set prices in the several hundred dollar range, even when the subsidies carriers offer to consumers who sign annual or two-year contracts are included. For example, at AT&T (NYSE:T), the Samsung Galaxy S 4 cost $250 with a two-year contract when it was first released, while Apple's current iPhone 5 retails at about $649 without a contract and costs $299.99 at Verizon (NYSE:VZ) with a two-year contract.
However, the market for higher-end smartphones may be reaching saturation, and the proof for that assessment was provided by Samsung second-quarter numbers, although Apple Chief Executive Tim Cook disagrees. "I don't subscribe to the common view that the higher end of the smartphone market has peaked," Cook said in a conference call following the company's third quarter earnings. "I don't believe that, but we'll see." But Samsung, whose profits are highly dependent on high-end phones, fell short of Wall Street's estimates in the most-recently report quarter — a miss that analysts saw as sign smartphone growth is slowing.
As market share is coming harder to come by for handset manufacturers that are not already well-established like Apple or Samsung, Amazon's strategy to gain a market share foothold is simple: undercut its rivals.
The Amazon-branded phone has long been rumored to be in the technology company's pipeline. Citing sources familiar with the company's plans, the Wall Street Journal reported in May that it was creating a high-end device complete with a screen that will allow users to see three-dimensional images without glasses. According to the publication, retina-tracking technology will make those images appear to be floating above the screen like a hologram. Users may even be able to navigate through the content using their eyes only, added the sources.
Contrary to what one might expect, Lessin wrote that people familiar with the matter said Amazon would like the device to be free for customers regardless of whether they sign up for a wireless plan. What remains to be seen is whether Amazon will require smartphone owners to pay for the Amazon Prime service, the company's loyalty program that gives customers free two-day shipping and Amazon Instant Video for no additional cost.
Don't Miss: Homeowners Show Class-Actions Are Harder Post-Walmart.
Follow Meghan on Twitter @MFoley_WSCS