Report: Amazon's New Kindles Will Crush Competition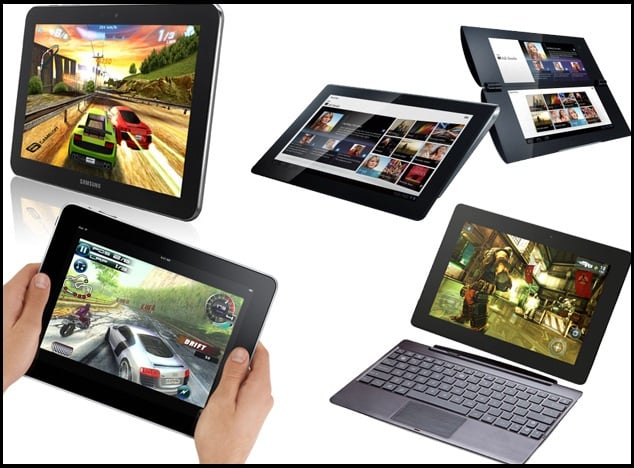 According to a new report from BGR, Amazon's (NASDAQ:AMZN) new generation of Kindle Fire HD tablets will be three times as fast as previous models, and since they're being released during a lull in the tablet market, the firm expects sales of these tablets to explode when they come out in the fall.
Amazon is set to debut three new tablet models this fall. The first will be an update to the bare-bones Kindle Fire, while the other two will be replacements for the Kindle Fire HD, one with a 7-inch screen and one with an 8.9-inch screen.
According to the BGR report, the tablets will have high-resolution displays and will run on a Qualcomm (NASDAQ:QCOM) Snapdragon 800 mobile processor in addition to containing 2GB of RAM, multiple internal storage sizes, and cellular connectivity available. The 7-inch model will have a front-facing camera, while the bigger tablet will have both front and rear-facing cameras.
Amazon's seen a lot of success with developing its e-readers into fully-fledged tablets, partially because it chose not to compete directly with Apple's (NASDAQ:AAPL) industry-dominating iPads. The Kindle Fire HD costs just $199, $300 less than the iPad. BGR pointed out that the iPad is only getting a minor update this year, and will still be much more expensive than competing tablets.
So while the Kindle wasn't designed to be a direct competitor with the iPad, Apple should be worried about its tablet dominance if these new Kindles end up being all they're promised to be. Even with the improvements, BGR is saying Amazon will try to keep the new tablets priced around $199, though the price will vary based on how much internal memory is chosen.
Google (NASDAQ:GOOG) recently released its competing Nexus 7 tablet, which is also a moderately priced option, at $230. BGR referred to those tablets as "nice" and "adequate," but the research firm seems to think the new Kindles will blow Google's Nexus out of the water.
Follow Jacqueline on Twitter @Jacqui_WSCS
Don't Miss: Can Cook Convince Chinese Carriers to Join the iPhone Party?