Report: Apple Flash-Launches Final Test of iOS 7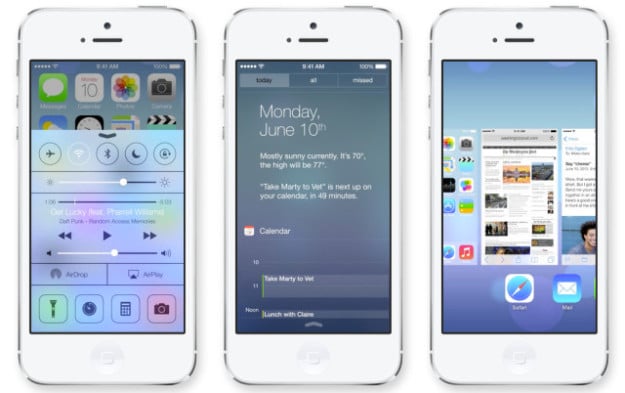 The anticipation for Apple's (NASDAQ:AAPL) iOS 7 may have been too much to take. Following reports that Apple had its final test version of iOS 7 coming out on Monday, MacRumors has confirmed it's already a done deal. Developers got their hands on the sixth beta version late Thursday, giving them a few extra days to play with the final test run in advance of the September launch.
Tech sites everywhere had the release slated for Monday, as per Apple's pattern when sending out earlier versions of the iOS 7 tests. A BRG report was able to confirm the sixth beta was slated for next week, so bloggers began speculating on how Monday would unfold. MacRumors broke the news that the latest test run corrected problems with iTunes in the cloud, as well as other bug fixes.
The early preview of this test version will have developers buzzing through the weekend. Some 95 percent of developers working with iOS 6 have said they are working on updating programs to accommodate iOS 7 changes. Now that the test run is in its final stages, there are only a few more landmark days before the consumer can start making plans for the iPhone 5S or iPhone 5C.
Apple has an event scheduled for September 10, during which it will release its "gold master" version of iOS 7, according to BRG. The public release is normally preceded by a limited release for insiders, general partners, and other priority developers. Word of the faster-than-expected release of this beta version was accompanied by questions about the size of the update, which was only 13.5 MB.
According to MacRumors, beta 6′s release had one significant update that had to do with iTunes — specifically, with a malfunction that was causing the system to download or play materials the user hadn't planned on receiving. Other than that, the full log of changes was being introduced on BRG at the time of writing. Most regular phone users will not find much to concern themselves with, but rest assured, Apple is on top of its game — and maybe ahead of it –heading into the iOS 7 release next month.
Don't Miss: Will these iPhone 5S Predictions Ring True September 10?