Report: Samsung Takes a Bite Out of Apple in Patent Suit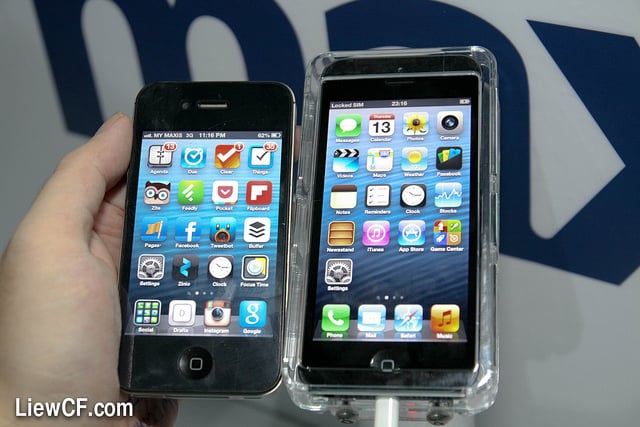 Apple's (NASDAQ:AAPL) "pinch-to-zoom" patent lawsuit against Samsung (SSNLF.PK) has apparently been rejected by the U.S. Patent and Trademark Office, according to a report from Macworld.
The patent in question involves a smartphone or tablet screen being able to distinguish between one and two fingers touching it. According to the report, the 21 claims Apple made against Samsung have been thrown out by the U.S. patent office, and Apple has two months to respond to the decision.
In August, Apple was awarded $1.05 billion in damages from a patent lawsuit against Samsung that involved "pinch-to-zoom" and other technologies by a U.S. District Court in Northern California. The jury found that 21 of 24 of Samsung's smartphones and tablets violated the patent held by Apple. In December, the court ordered a retrial of the case. Apple tried to fight that decision, but if the Macworld report is correct, the iPhone maker failed. According to CNET, the patent hasn't been updated on the U.S. Patent and Trademark Office site, so the Macworld report has yet to be confirmed by the government.
In April, the patent office rejected a different claim from Apple about another patent involved in the Samsung suit. Apple fired back, saying it would appeal to the Patent Trial and Appeal Board and then take the case to the U.S. Court of Appeals for the Federal Circuit. Apple could make those same moves in response to the "pinch-to-zoom" lawsuit being thrown out by the Patent and Trademark Office.
Samsung has filed to eliminate all claims made by Apple against its products, which would drastically reduce the damages Samsung was demanded to pay its rival.
The world of technology patent litigation is incredibly convoluted, and patent lawsuits involving smartphones have become increasingly common in the industry. Many believe that the U.S. patent system needs to be changed in response to the fast-paced developments in technology.
Here's how Apple traded on Tuesday:

Follow Jacqueline on Twitter @Jacqui_WSCS