Report: Sony Has Scored a Big Deal With Apple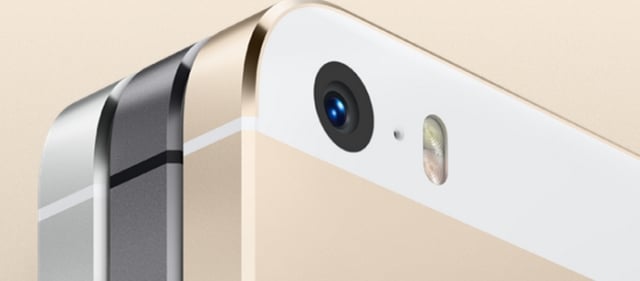 According to a report from Japan's biggest business daily newspaper Nikkei, Sony (NYSE:SNE) is in talks with Apple (NASDAQ:APPL) to double the amount of camera parts Sony supplies for Apple's iPhones.
Nikkei claims that Sony currently supplies Apple with the parts for the iPhone's rear-facing camera and now Apple has approached Sony to use the company's parts for the front-facing camera as well on the new iPhone models. Nikkei points out that Sony doesn't release details about who it supplies its CMOS sensors to, but the paper claims that Sony provides Apple with 100 million of them per year, the majority of them being used in iPhones. The new deal could double that figure.
A source who spoke to the publication said that Sony's recent acquisition of a plant from Japanese chipmaker Renesas Electronics was made for the purpose of ramping up production for Apple's orders.
CEO Kazuo Hirai has promised Sony shareholders that he will bring the company's beleaguered electronics business back to profitability in the next year. Sony reported a net profit for just one of the past six fiscal years, and that (the fiscal year ended March 2013) was largely the result of the sale of property. Last month, the company reported yet another quarter of disappointing results and Hirai announced plans to isolate and spin off its once-flagship television business, a business that has cost the company $7.8 billion in the last ten years.
Sony also announced, along with its third-quarter earnings, that it will be selling its personal computer division, Vaio, which is a landmark event in its own right. The sale of Vaio will mark the first major consumer product line that Hirai pulls from the company as the PC market continues to slump.
There are some Sony electronics that have managed to show decent numbers. The company's smartphones and its PlayStation 4 video game console both boosted the company's earnings results.
Nikkei says that Sony's sensor sales are expected to reach $3.47 billion in the fiscal year. Orders from Apple do have the ability to profoundly influence a company's business, and Hirai is likely hoping that such an order, if it is more than just a rumor, will help boost Sony Electronics towards his goal of making the unit profitable again.
Some, however, are not so optimistic about Sony's future. Moody's downgraded the company's stock at the end of last month, saying that Sony's electronics will have difficulties keeping up with the competition and that many of its products will soon be obsolete. That inability to remain competitive has caused demand for Sony electronics to shrink.
The firm also said that the rise of smartphones will continue to take a toll on Sony's electronics businesses as the company did not transition to mobile quickly enough to take advantage of the change in consumer preferences. A shrinking demand for digital cameras is one consequence of the rise of smartphones that has hurt Sony, and will continue to drag on the company, Moody's said. It's possible that Sony could use that trend to its advantage by working to supply smartphone makers with its camera sensors, but Moody's is skeptical that the company will ever return to being the consumer electronics powerhouse it once was.
More From Wall St. Cheat Sheet:
Follow Jacqueline on Twitter @Jacqui_WSCS