Report: Sorry, No Amazon Set-Top Box by Christmas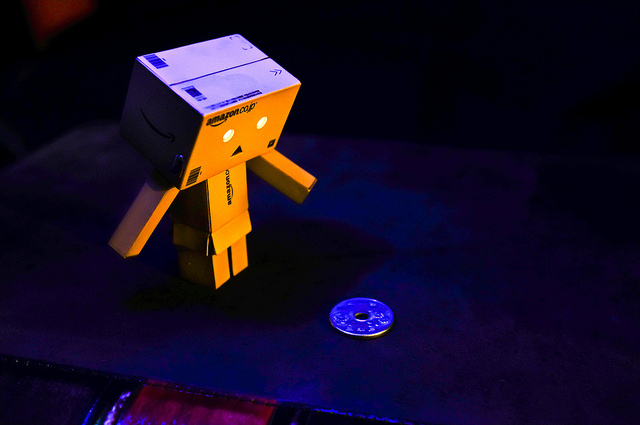 Rumors about a TV set-top box from Amazon.com Inc. (NASDAQ:AMZN) have been circulating for a while, with the most recent whispers suggesting that a device could be ready by the holidays. But according to a report from the Verge, Amazon fans will have to keep waiting for a set-top box from the e-commerce giant.
The Verge said that a set-top box, which would be a perfect way for Amazon to push its Prime Instant Video streaming service, is still in the works for the company, but sources have suggested to the publication that the device is being delayed yet again. A set-top box from Amazon would compete with similar devices from Apple (NASDAQ:AAPL) and Roku. The box is reportedly being developed at Amazon's Lab126 facilities.
Reports have suggested that Amazon's set-top box would run on an altered version of Android called Fire OS, just like the company's Kindle tablets. The box will likely be aggressively priced and be used to encourage purchases of Amazon goods and media, similar to the company's strategy with its tablets.
Amazon is also working to push Prime Instant Video by following Netflix's (NASDAQ:NFLX) lead — the company is producing original programming for the service. If Amazon could create programming that gets nearly as much buzz as Netflix shows like House of Cards and Orange is the New Black, the e-retailer would definitely entice viewers — perhaps even some that already have Netflix accounts — to try the service.
Amazon is due to report earnings after the closing bell on Thursday. Amazon is expected to post a loss of 9 cents per share versus 60 cents per share in the third quarter of last year, and revenue is expected to increase 21.4 percent to $16.76 billion. Amazon's earnings report could also give more information to investors about how the company's new line of Kindle tablets have performed since their release in September.
Follow Jacqueline on Twitter @Jacqui_WSCS
Don't Miss: Is YouTube Planning a Subscription Service or Are We Getting Played?