Reputation Wars: Apple 3, Chinese Media 0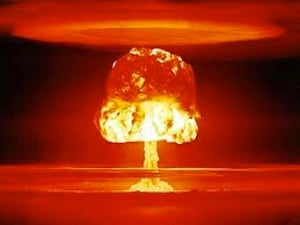 "Smash Apple's 'Incomparable' Arrogance," read yet another headline printed by the People's Daily — the Chinese Communist Party's official mouthpiece; it is the third such article published in as many days, noted The Wall Street Journal. Two weeks ago, in its annual corporate malpractice expose, state-run China Central Television accused the company of having discriminatory customer-service practices as well.
There has been no shortage of complaints on China's social media, like Sina Corp's Weibo platform, about the company's customer service and warranty policies, but it is still questionable whether the harsh media attention will bruise Apple's (NASDAQ:AAPL) reputation. So far, all the evidence points to the contrary. According to Bloomberg, a survey of 30 people conducted by China Market Research indicated that Chinese consumers still maintain a favorable view of the iPhone maker.
"Apple has come out relatively unscathed in this situation because consumers have had largely positive experiences with the brand," Benjamin Cavender, associate principal analyst at China Market Research in Shanghai, told CNBC.
There is other supporting evidence as well; financial magazine Caijing polled its Weibo followers, asking them Wednesday: "As a consumer, which arrogant company or companies do you want to smash? Please give specific names so that we can announce a top 10." More than 600 comments were received in response, but Apple was not a top mention, according to the Journal. Rather, hundreds of users repeatedly named several state-owned monopolies, including China's three largest oil companies, its three major telecom-service providers, its four major banks, and state-run media outlets…
Weibo was flush with comments in support of Apple. "We ordinary people feel that Apple is good and the government is trash. There's obviously an implemented warranty policy, why must (Apple) be treated differently?" said one user, according to CNBC. "Do you wish to transfer our focus? Get the ordinary people to curse and blame useless things? There's toxic air, toxic water and tainted milk…We are not fools!" added another user.
Analysts have commented on that sentiment as well. "Some users may feel that there is an agenda behind focusing on Apple that has more to do with pointing the finger at a famous international brand than the desire to highlight genuine concerns for consumers," said Torsten Stocker, head of Monitor Deloitte's Greater China consumer and retail practice, told the publication.
Apple's sales in China show the strength of its brand. In the 12-month period ending on December 29, sales rose 67 percent, to $4.08 billion, from the previous year, and accounted for 13 percent of the companies total sales.
Apple has not commented specifically on the allegations printed in the People's Daily, but it did post a statement on its website last weekend, saying that policies on returns and repairs in China "fully comply with the local laws and regulations," according to Bloomberg. "We are committed to provide the best experience for Chinese customers," it added.
Don't Miss: Here's Why Users Love Apple.