Research: iPad Air Is Keeping Up With Its Smaller Sibling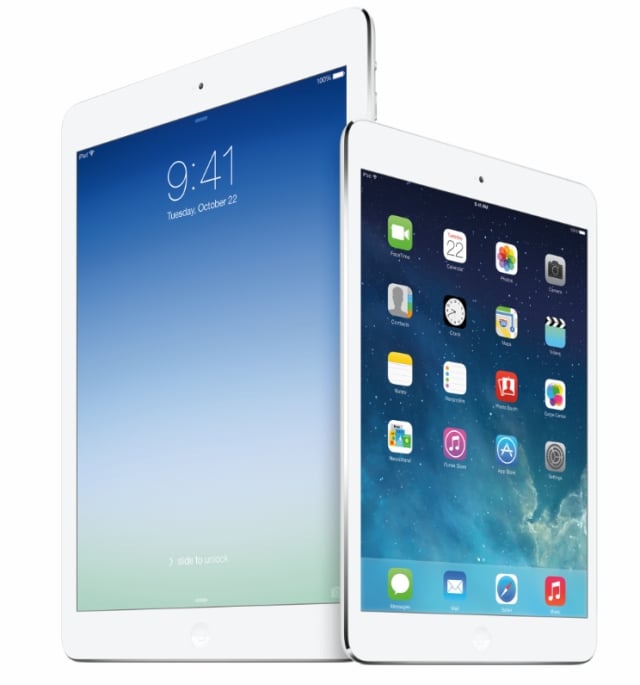 While much of the attention on Apple (NASDAQ:AAPL) as of late has focused on the iPhone and how many smartphones Apple will be able to sell through its recent deal with China Mobile (NYSE:CHL), new research has found that the latest iPad model performed better than analysts expected during the last three months of 2013.
According to a note from Consumer Intelligence Research Partners seen by Wall St. Cheat Sheet, the iPad Air accounted for 41 percent of Apple's total tablet sales during the quarter. The two iPad mini models together accounted for another 41 percent. The iPad with Retina display made up 13 percent, and the remaining 5 percent came from the older iPad 2.
"These results bode well for the new iPad models," said Josh Lowitz, CIRP partner and co-founder. "The new iPad Air and iPad mini with Retina display together account for well over half of all iPad sales in the quarter, even though they were only available for two months. iPad Air sold especially well given that Apple has three other iPad models for sale."
Piper Jaffray analyst Gene Munster wrote in a note in November that investors shouldn't get too excited about the release of the iPad Air, as the smaller iPad mini has consistently been more popular among consumers. Munster predicted that consumers would wait for the iPad mini 2 to become available rather than buy the bigger iPad Air. At that time, the firm said the iPad mini models account for between 60 and 65 percent of Apple's iPad sales in any given quarter, and similar figures were expected for the quarter ending in December.
According to CIRP, the high iPad Air sales show that Apple has been successful in convincing consumers to choose one of the newer, more expensive tablet models rather than defaulting to a cheaper, older version.
During Apple's fiscal fourth-quarter earnings call, CEO Tim Cook made the bold prediction that "it's going to be an iPad Christmas." Now it looks like that prediction indeed came true during the holiday season. We'll have to wait until Apple's next earnings report, to be released January 27, to confirm how many iPads were sold over Christmas.
More from Wall St. Cheat Sheet:
Follow Jacqueline on Twitter @Jacqui_WSCS