Retailers Prepare for Jolly Good Holiday Sales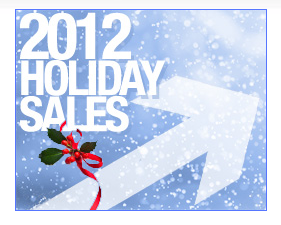 Despite the high levels of unemployment and uncertainty in the U.S. economy, retail sales for the approaching holiday season are expected to show solid growth. As a result, many retailers are making preparations in order to satisfy consumers.
The National Retail Federation, the world's largest retail trade association, believes this holiday shopping season will be stronger than those in recent years. The organization predicts that holiday sales this year will grow 4.1 percent to $586.1 billion. The forecast is above the 10-year average holiday sales growth rate of 3.5 percent. Last year, actual holiday sales increased 5.6 percent. The outlook for holiday sales is based on an economic model using several components such as consumer confidence, consumer credit, disposable personal income and previous monthly retail sales releases.
"This is the most optimistic forecast NRF has released since the recession. In spite of the uncertainties that exist in our economy and among consumers, we believe we'll see solid holiday sales growth this year," said NRF President and CEO Matthew Shay. "Variables including an upcoming presidential election, confusion surrounding the 'fiscal cliff' and concern relating to future economic growth could all combine to affect consumers' spending plans, but overall we are optimistic that retailers promotions will hit the right chord with holiday shoppers."
Don't Miss: Should You Avoid These 11 Stocks for the Fourth Quarter?
In September, several retailers announced that they are hiring temporary employees to handle the extra shopping demand. Wal-Mart (NYSE:WMT) said it plans to hire more than 50,000 seasonal workers, a slight increase from last year. Gisel Ruiz, chief operating officer at Wal-Mart, explains, "We know many customers are continuing to struggle as a result of the economy and high unemployment levels, but they have shown us that they're resilient." Meanwhile, Target (NYSE:TGT) plans to hire between 80,000 and 90,000 seasonal employees for its stores and distribution centers. Although Target expects to hire fewer than the 92,000 seasonal employees seen last year, 30 percent of those hired for the 2011 holiday season were given year-round positions. Overall, the National Retail Federation expects retailers to hire between 585,000 and 625,000 seasonal workers.
Amazon.com (NASDAQ:AMZN), the world's largest online retailer, is also planning to hire 5,000 seasonal workers at its distribution centers for the holiday season, as e-commerce sales are expected to show solid growth. Shop.org recently released its 2012 online holiday sales forecast, expecting sales to grow 12 percent over last year's holiday season to as much as $96 billion.
"Online retail has been a bright spot for years and we don't expect that trend to change anytime soon, especially with the growth in mobile," stated Shay. "Aside from the convenience, shoppers look to the holiday season to take advantage of retailers' increased digital offerings. In addition to enhancing the site experience, retailers have spent the year investing in optimizing their mobile and social platforms, just what holiday shoppers are looking for." Shoppers also have new tablet offerings from Amazon.com, Google (NASDAQ:GOOG), Microsoft (NASDAQ:MSFT), Barnes & Noble (NYSE:BKS) and Apple (NASDAQ:AAPL) to provide incentive for spending this holiday season.
Investor Insight: Will Apple Steal the Show With an iPad Mini?