Rich? Educated? You Probably Own an iPhone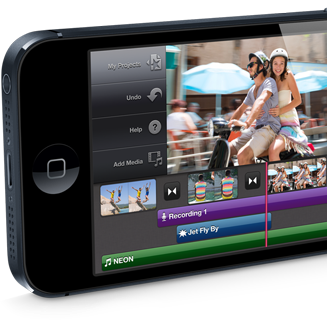 When it comes to the general U.S. population, the number of smartphone owners running Apple's (NASDAQ:AAPL) iOS versus those using Google's (NASDAQ:GOOG) Android operating system is practically tied. According to a recent survey from the Pew Internet & American Life Project, Android barely has the lead with 28 percent of smartphone owners running the Android operating system, while 25 percent are using iPhones that are running iOS.
However, it's a different story when it comes to the wealthy and educated demographic. Forty percent of mobile phone owners with incomes above $75,000 a year are iPhone owners. Android holds just 31 percent of the same demographic.
Similarly, 38 percent of mobile device owners with a college education or higher own an iPhone. Interestingly, Android also lags by exactly nine percentage points in the highly educated demographic, with a 29 percent share.
The survey data also revealed some interesting operating system usage patterns based on gender. Women are evenly divided in their use of operating systems, with 26 percent on both Android-based devices and iPhones. However, males seem to prefer the Android operating system. Thirty-one percent of male mobile phone owners use Android-powered devices, while only 24 percent of males use the iPhone.
Android also had a considerable lead with the younger demographic. In the 18 to 24 years old group, 43 percent are Android users, while iOs users make up 31 percent of this demographic. However, it is quite likely that the lower entry cost for Android-based devices is one reason for this particular demographic disparity.
Here's how Apple and Google have traded so far this week.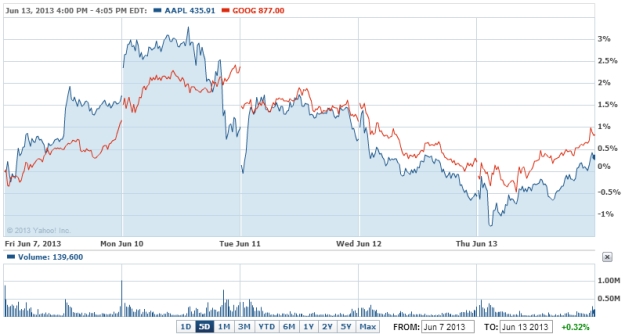 Here's how Apple traded on Friday: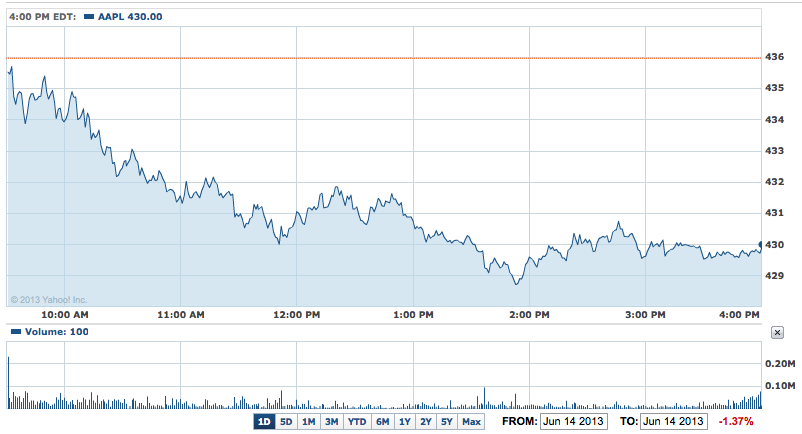 Follow Nathanael on Twitter (@ArnoldEtan_WSCS)
Don't Miss: Does Apple Hate Its Enterprise Users?