Ripe for the Picking: Analysts Explain Computer Sales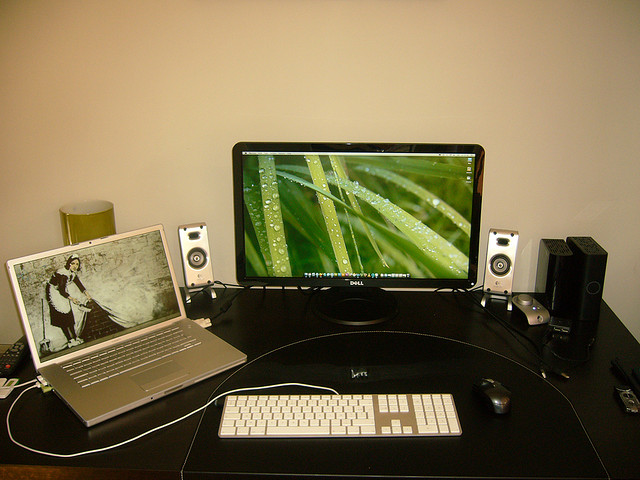 Reports released last week show that sales of Apple's (NASDAQ: AAPL) Macs were down in the third quarter by 11 percent from the year-ago period. The Wall Street Journal's MarketWatch reported that Apple's sales finished behind Dell (NASDAQ: DELL) and Hewlett-Packard (NYSE: HPQ). But don't be too quick to chalk this up to Dell and HP taking a bite out of Apple's shares — explanations are rife over how HP and Dell re-entered the field last quarter.
In the same report, IDC analyst Loren Loverde claimed that Apple's attention was focused on tablet sales, not Macs, which is why Dell and Hewlett-Packard were able to outperform. Loverde suggests that it isn't that Dell or HP got something right, but more so that Apple had cleared the way for the companies to improve by lessening the competition.

Over at Bloomberg Businessweek, Alberto Moel of Sanford Bernstein, a research firm, attributes Dell and HP's performance to people finally buying replacement PCs. Tablets, Moel said to the publication, have allowed consumers to put off purchasing PCs, causing demand to drop.
Part of that tablet market encompasses iPads and smartphones, according to analysts at Barclays, also quoted in the Bloomberg article. The firm said the push was not an effective maneuver by the PC makers, but consumers finally needed to engage them in market.
Up next is Gartner's assessment of third-quarter sales, published partially by BusinessWire. The firm speculates that "the U.S. market may have passed the worst declining stage, which started in 2010." However, PC sales will still remain impacted by the tablet market, but instead of plummeting sales, will experience "a more moderate decrease" over the next two years. This is similar to the analysis offered by Moel: People are using their tablets more but finally needed to return to the PC marketplace.
All in all, third-quarter results may come down to what Bloomberg called luck. The convergence of timing created a perfect storm for Dell and Hewlett-Packard to take the top spots last quarter. While it may be indicative of things to come from Apple, for now, the results must be tempered until time can gauge results.
Don't Miss: Analyst: Here Are Apple's MacBook and iPad Plans for 2014.